Beef Orzo and Vegetable Soup
The healthy eating trend is on the rise globally across diners. This Beef Orzo & Vegetable Soup is designed to excite your guests to break their fast in a healthy yet indulgent way. Try it out on your menu!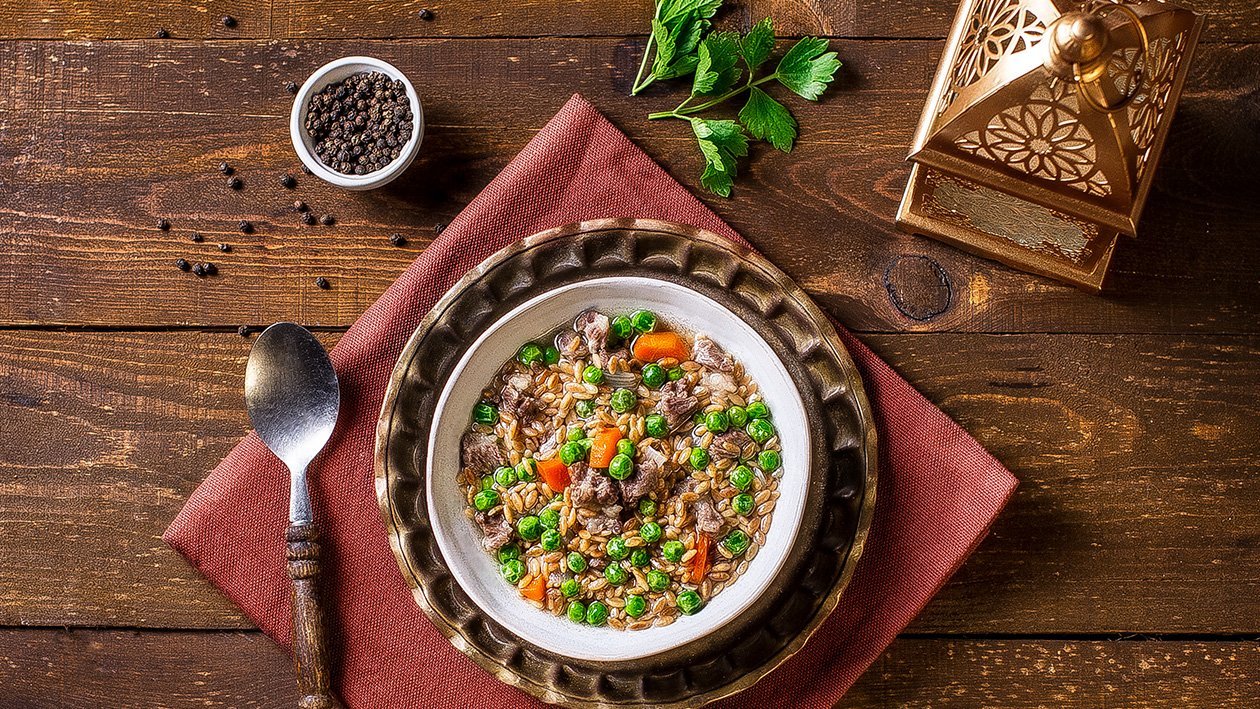 Ingredients
Preparation:
Onion, finely grated

300 g

Celery, finely chopped

150 g

Spring thyme, chopped

20 g
Preparation
Preparation:

In a sauté pan, heat up the Oil and cook the orzo until it turns to a golden brown then keep the orzo aside.
In a large cooking pot, warm 30 ml of olive oil over medium heat, add the beef pieces and cook for a few minutes until brown in color. Remove the beef and set aside.
In the same cooking pot, over low-medium heat, sauté onions, carrots, and celery until onions are translucent and soft. Add bay leaf and chopped thyme then fry for 1 minute.
Add the Peas, then cook for 2 minutes more, stirring often. Add the beef again and cook for another minute or so, again stirring often.
Add water, Knorr Poultry Seasoning, then increase the heat and bring to boil. Cover and reduce heat to a simmer, allow to cook for 10 minutes before adding orzo and cook for another 5 minutes.