Basil Chicken Cream Soup
Cream of chicken soup is a traditional favorite in many restaurants and an excellent base to create interesting fusion recipes. Knorr Cream of Chicken Soup creates this base in minutes which then leaves you with more time to create flavours, just like this recipe.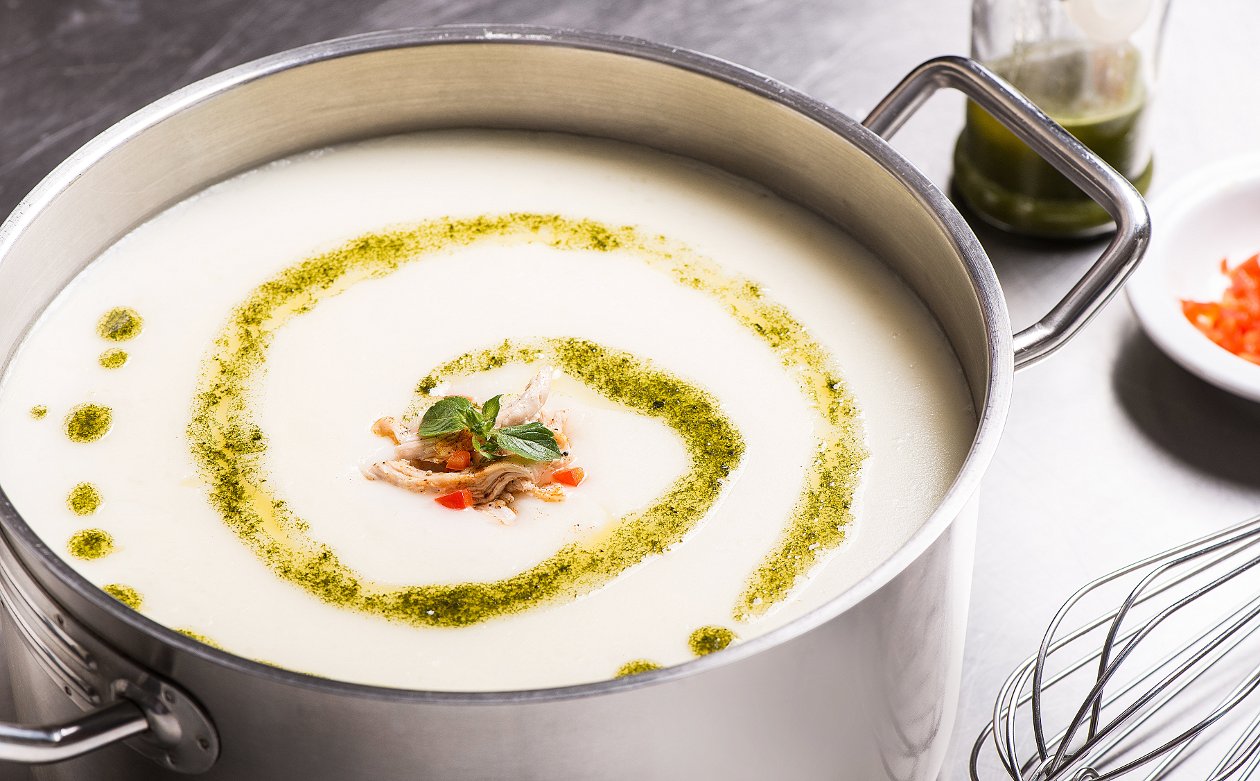 Preparation
Method:

Whisk 180g Knorr Cream of Chicken Soup mix into 2L of warm water.
Put to the boil, whisking occasionally until boiling.
Cover and simmer for 5 minutes. Add basil and fresh Cream and simmer for 1 minute.
Serve in soup warm bowls.
Unused prepared portions must be refrigerated and used within 24 hours.