Almond Pear Tartelette
Designed for professional chefs, check out this Almond Pear Tartelette recipe: cooking instructions broken into components, full list of professional ingredients, chefs' preparation secrets. Master this recipe with products like: Carte D'or Toffee Topping.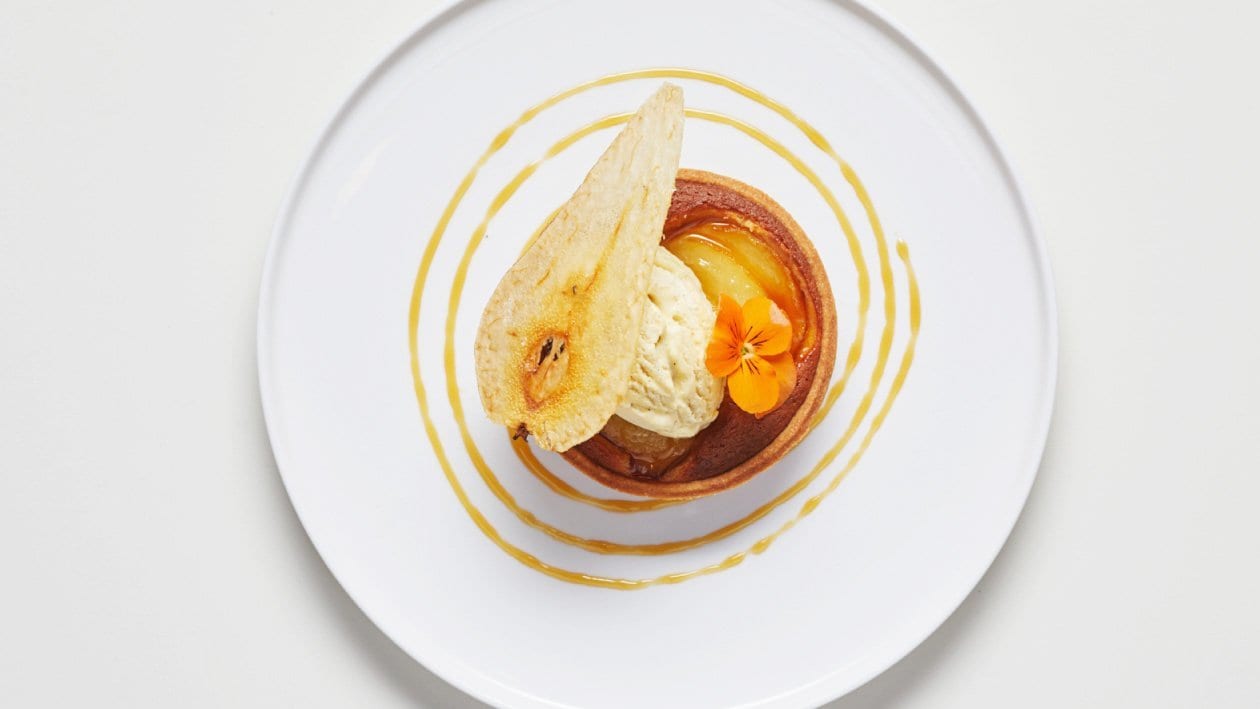 Ingredients
Preparation:
Almond and pear tartlets

10.0 pc

Vanilla ice cream scoops

10.0 pc

Dried pear slices

10.0 pc
Pastry for Pear Tartlets:
White castor sugar

125.0 g
Almond Tart Filling:
Preparation
Preparation:

Pipe the caramel topping in spirals on the plates.
Place the tartlets on top.
Scoop the ice cream on top of the tartlets.
Garnish with dried pear slices and violets.
Drizzle some extra sauce over the ice cream.

Pastry for Pear Tartlets:

Quickly mix the butter and sugar together.
Add the egg, lemon and salt.
Stir in the flour and mix well until everything is combined. Chill in the fridge for at least an hour before using.

Almond Tart Filling:

Mix the almond paste and butter together until smooth.
Add the eggs, lemon zest and flour and mix everything together until smooth.
Transfer the batter to a piping bag until required.