Potato Bread
Potato bread doesn't have to be complicated. Try our recipe and serve potato bread with your roasts and other dishes.
Appetizer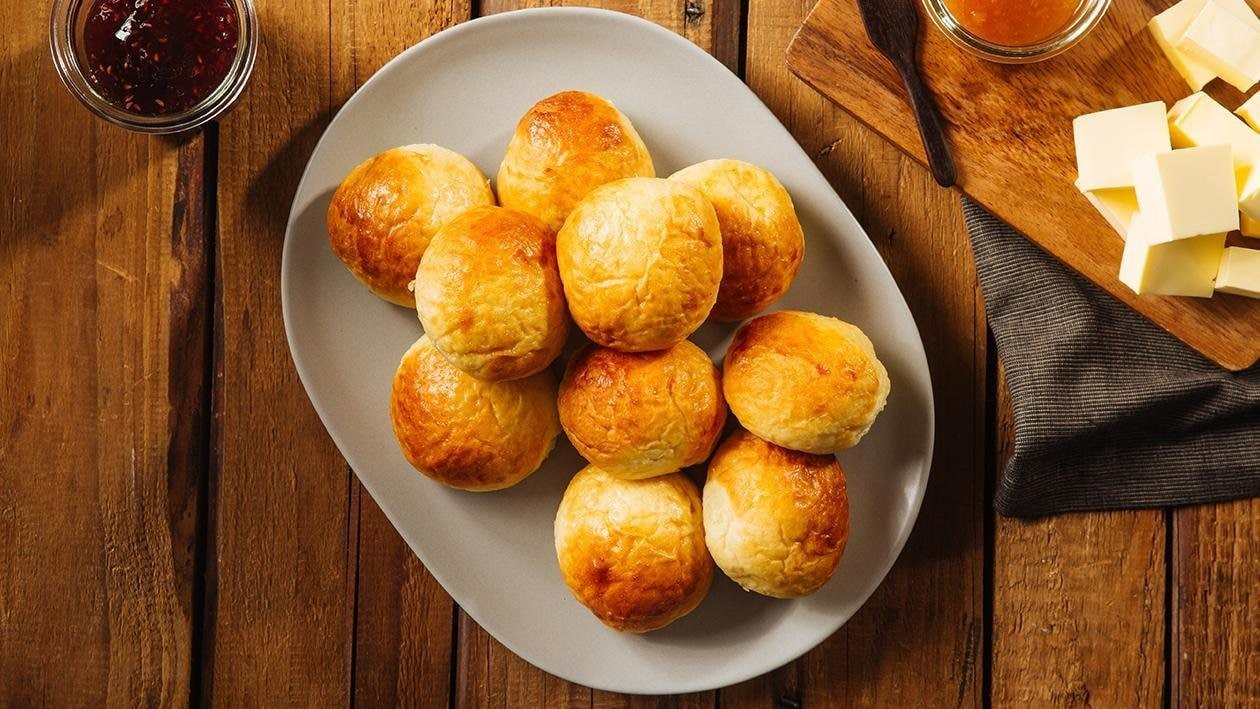 Ingredients
Wet Ingredients Preparation:
Dry Ingredients Preparation:
All purpose flour

500.0 g

Full cream milk powder

25.0 g
Bread Preparation:
Egg wash (1 egg + 2 T water)
Preparation
Wet Ingredients Preparation:

Preheat the oven to 350°F.
Using the paddle attachment, at mixer speed 2, cream the butter until soft.
Add the sugar gradually.
Scrape the sides of the bowl.
Add the egg yolks and mix until well-combined.
Turn the mixer off.

Dry Ingredients Preparation:

Combine flour, Knorr Mashed Potato, yeast, and milk powder in a bowl.
Change the mixer attachment to the dough hook.
Turn the mixer back on to speed 2.
Gradually add the dry ingredients alternately with the water.
Repeat until all the dry ingredients and water have been included in the mixture.
Add the salt.
Continue to knead the dough for 5 to 8 minutes or until it passes the windowpane test.

Bread Preparation:

Turn the mixer off and round the dough in the mixer bowl.
Let the dough rest for 1 1/2 hours or until it doubles in size.
Shape the dough into logs and portion into 40 g rolls.
Lay the rolls on a greased tray and let them proof for 30 to 45 minutes or until they double in size.
Brush the risen logs with egg wash then bake for 5 minutes.
Let the bread rest for 3 minutes before serving.