Marinara Sauce
Designed for professional chefs, check out this Marinara Sauce recipe: cooking instructions broken into components, full list of professional ingredients, chefs' preparation secrets. Master this recipe with products like: Knorr Vegetable Stock Bouillon Powder.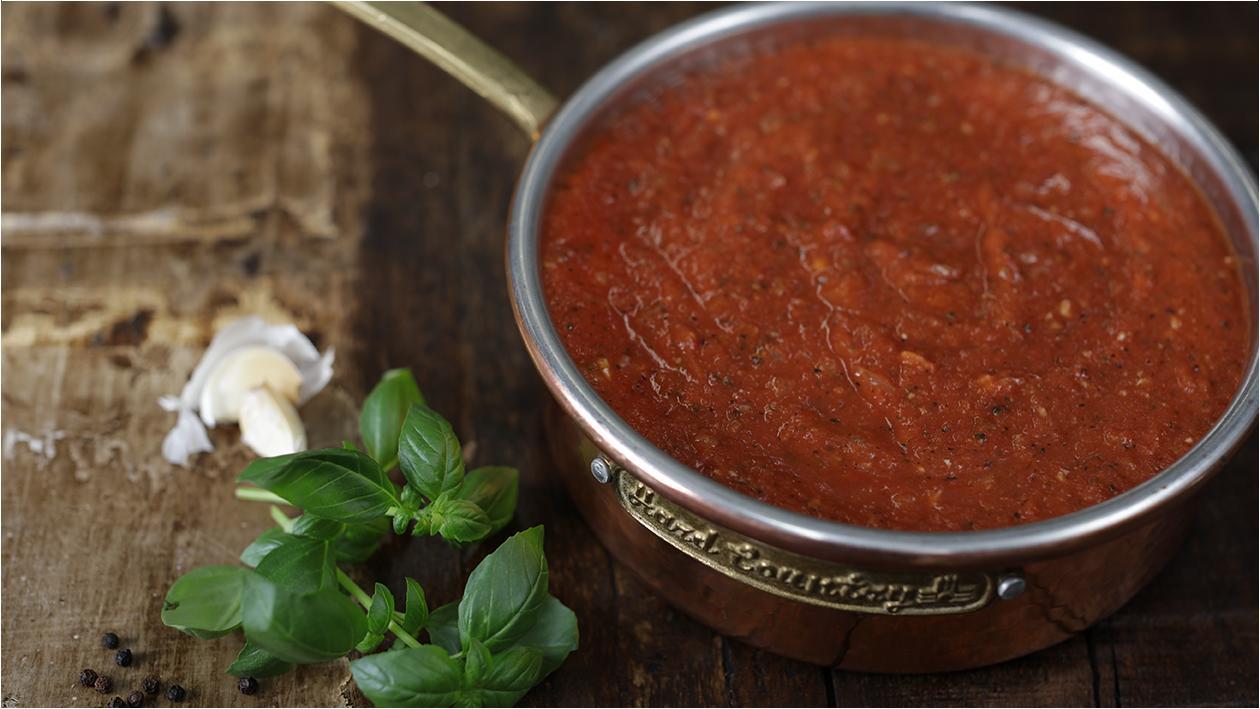 Preparation
Sauce:

Heat the oil in a pan and cook the onions until soft. Add the garlic and herbs and cook for another 2 mins on medium heat.
Add water, bring to a simmer then whisk in the tomato paste and Knorr Vegetable Stock Bouillon Powder. Once the sauce starts to simmer, remove from the heat.

Chef's Advice:

Sauce is ready to use as a base for many dishes like Bolognese, Lasagna or Pasta Arrabiata.