Macaroni Béchamel Fried Balls
Snacking is one of the top diner trends across the world. Creamy, cheesy and crunchy; the macaroni bechamel fried balls are what your Ramadan diners deserve to be surprised with! Check out the recipe below.
Appetizer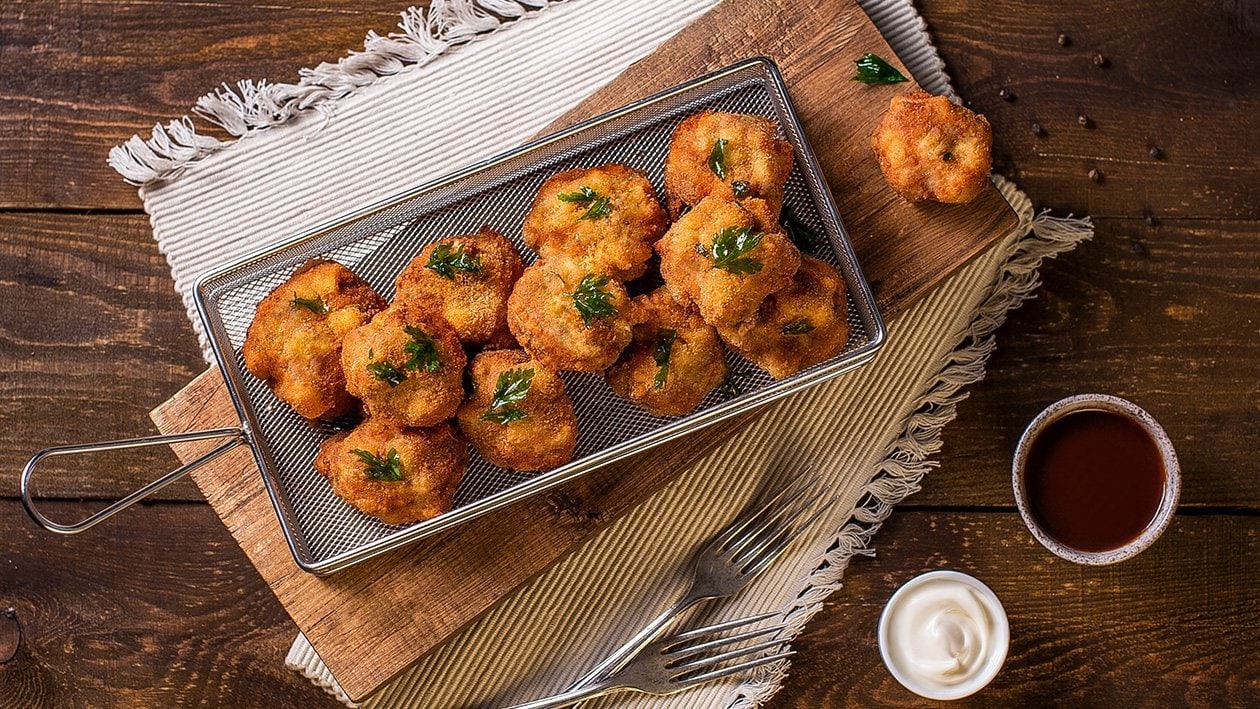 Ingredients
Preparation:
Onion, finely grated

50.0 g

Rings pasta, cooked

600.0 g

Mozzarella Cheese

150.0 g

Seasoned bread crumb

200.0 g
Preparation
Preparation:

In a large cooking pot over medium heat, add ground beef and cook for a few minutes until brown in color. Add the onions, garlic, carrots, peppers, tomato paste, all the spices and Knorr Mix Grill Seasoning then cook for 25 minutes. Finally, add the herbs.
In a saucepan, bring the milk to boil then reduce heat and add the béchamel. Mix it well and cook it for 3 minutes (it should be a thick sauce).
Mix the béchamel sauce with the meat Mixture, then add the pasta with the cheese.
Start to form the mixture into balls and put it in the freezer until it firms up.
Fill one tray with flour; pat balls dry with paper towels and then dredge in flour, shaking off the excess.
Fill a second tray with egg wash to dip balls in.
Fill a third tray with crumbs; coat the food in breadin.
In a deep fryer at 160°C, fry the balls for 6 to 8 minutes.