Lime Garlic Fusion Chicken Wings
Majority of consumers globally say they are likely to try new flavours. This lime-garlic flavour fusion tossed with everybody's favorite chicken wings is a perfect way to excite your diners this Ramadan. Check out the full recipe below!
Appetizer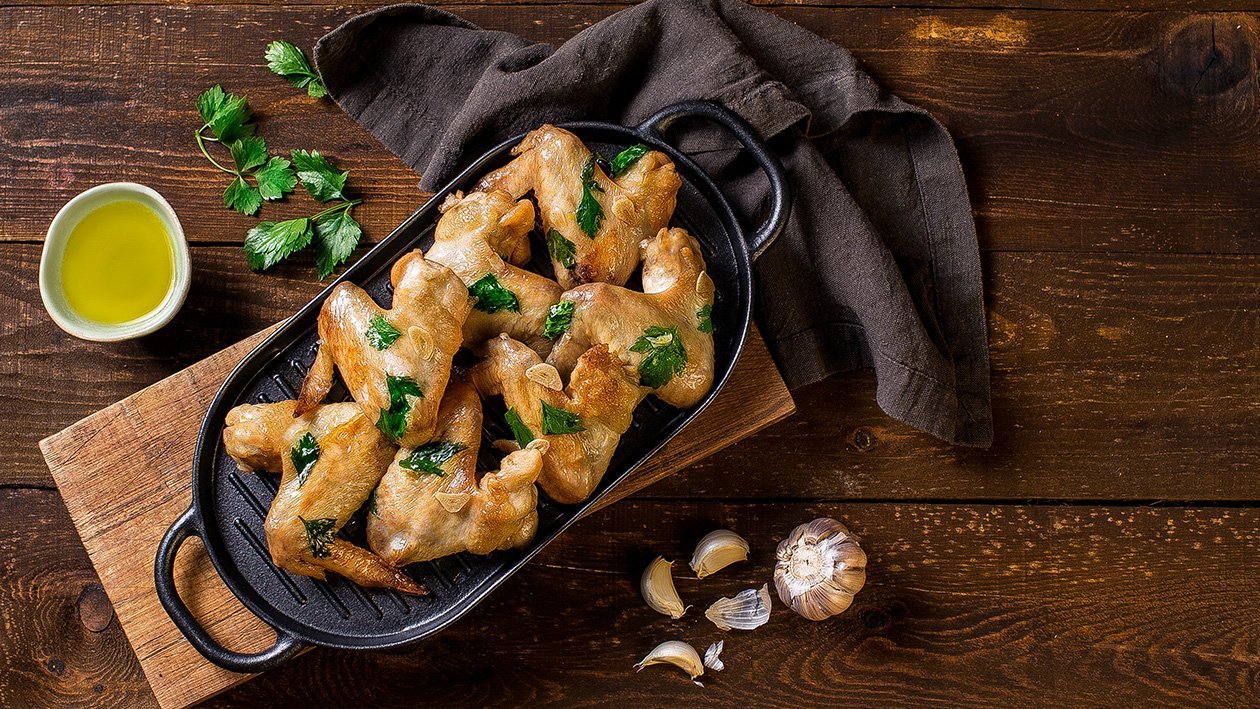 Ingredients
Preparation:
Spring coriander, chopped

60.0 g
Preparation
Preparation:

Season wings with 50 g of the Knorr Poultry Seasoning, black pepper, paprika then leave in the fridge for 20 minutes.
Take out and fry the wings in the deep fryer at 170°C for 5 minutes.
In a sauté pan, melt the butter, add the garlic, and cook until it turns to golden color. Add water then Knorr Poultry Seasoning & Knorr Lime Seasoning and the seasonings. Finally, add the wings and cook for 4 minutes and sprinkle the coriander leaves on it.