Grilled Beetroot and Orange Salad
This grilled beetroot and orange show-stopping salad offers your guests a healthy starter option. Grilled beets add a sweet flavor, making it even more pleasing to the diner's taste palate. Check the recipe here.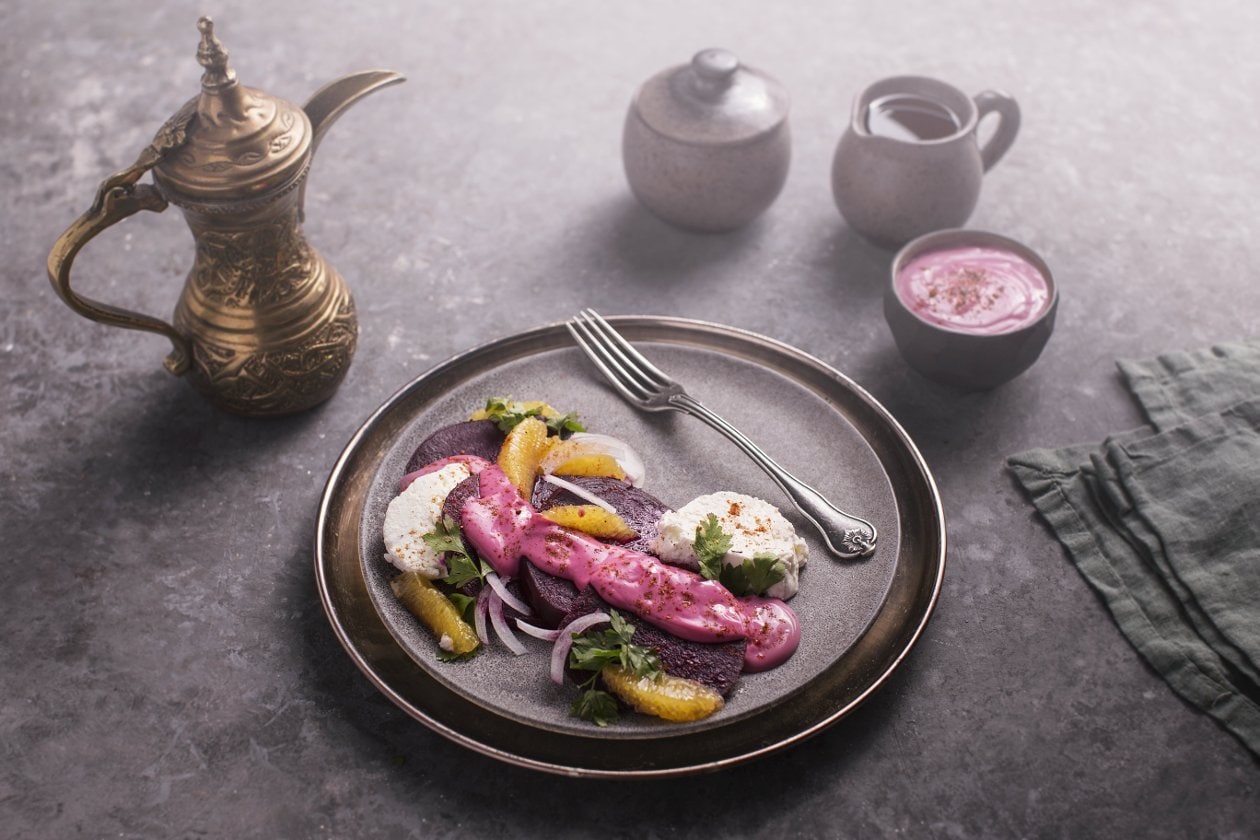 Ingredients
Grill the Beetroot:
Prepare the Dressing:
To Serve:
Parsley fresh, chopped

15.0 g
Preparation
Grill the Beetroot:

Slice the Beetroot into equal round slices, up to 1cm wide.
Spread the beetroot slices on a tray, drizzle with olive oil and sprinkle with Knorr Mix Grill Seasoning.
Place it on a grill until it's caramelized.
Once cooked, remove from heat and set aside.

Prepare the Dressing:

Using a blender, combine hibiscus with Hellmann's Real Mayonnaise, orange zest, salt & pepper, and blend.
Keep in the fridge until service.

To Serve:

Slice the oranges into equal slices, removing the rind.
Mix the beets with orange filets, onion, and parsley.
Arrange it on a serving plate and garnish with cheese crumbles. Sprinkle with cumin seeds.
Finish off your plate by drizzling the dressing.