Freekeh and Chicken Soup
Algerian origin soup. We have this soup almost every night during Ramadan to break our fasting, so technically it's breakfast. Any other month of the year we eat it for lunch or dinner.
Freekeh is young wheat that is green and specially processed by sun drying and burning the husks, which gives it a smoky flavor.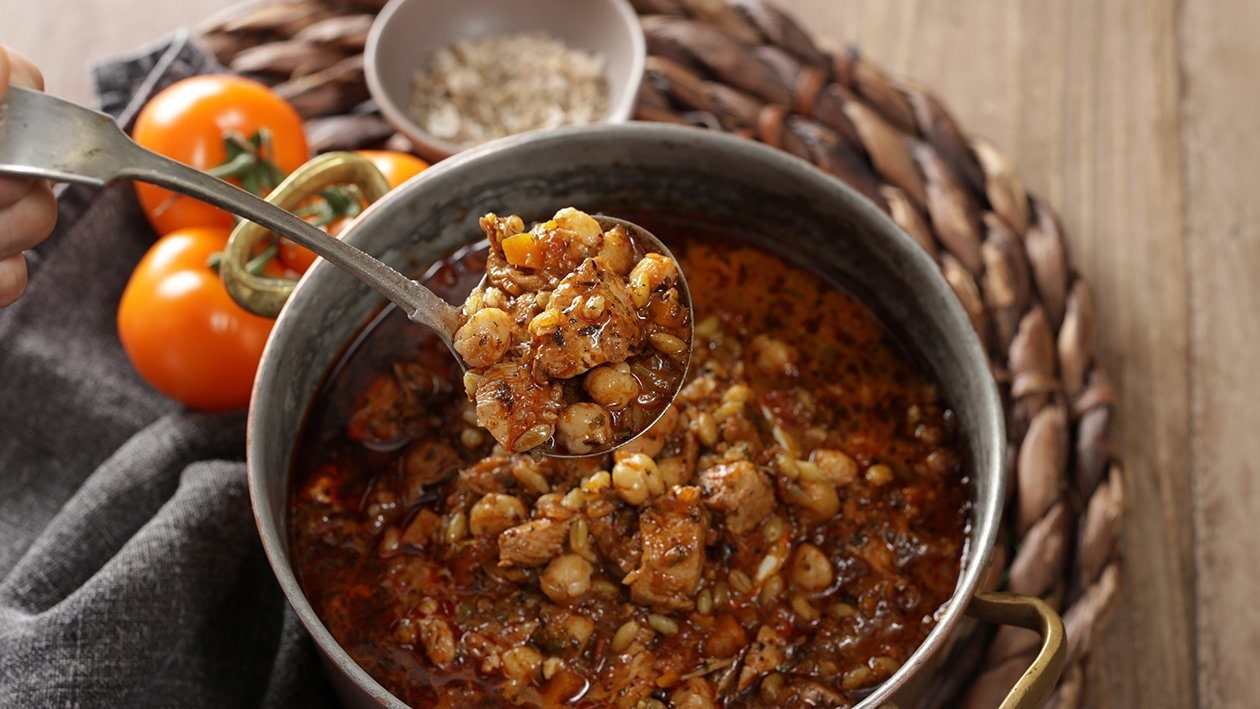 Ingredients
Preparation the Soup:
Chicken breast, diced

500.0 g

Celery Sticks, Chopped

50.0 g

Diced tomatoes cooked

180.0 g

Black pepper, powder

2.0 g

Chickpeas, cooked

100.0 g

Coriander, fresh, finely chopped

20.0 g

Fresh Lemon Slices

100.0 g
Preparation
Preparation the Soup:

In a large cooking pot, warm olive oil over medium heat, add chicken pieces and cook a few minutes until brown color. Remove chicken and set aside. Meanwhile wash and chop coriander stems.
In the same cooking pot over low-medium heat sauté onion, carrot and celery until onions are translucent and soft. Add garlic and chopped coriander stems fry for 1 minutes.
Add diced tomatoes cook for a further 2 minutes, stirring often. Add paprika,chilli powder and black pepper, return chicken and cook for another minute or so, again stirring often.
Add water, Knorr Chicken Stock Powder, increase heat and bring to boil then cover and reduce heat to a simmer allow to cook for 10 minutes before adding freekeh and cooking for another 30-40 minutes.
Add chickpeas to the soup, simmer for about 10 minutes. Serve warm with lemon wedges and coriander leaves on the side so that people can add a squeeze of lemon juice or drizzle of olive oil if desired.