Chicken Drumsticks in Capsicum Demi-Glace
Our chefs present the chicken drumsticks (legs) dish in a unique way, full of flavors and colors. Check out the full recipe below!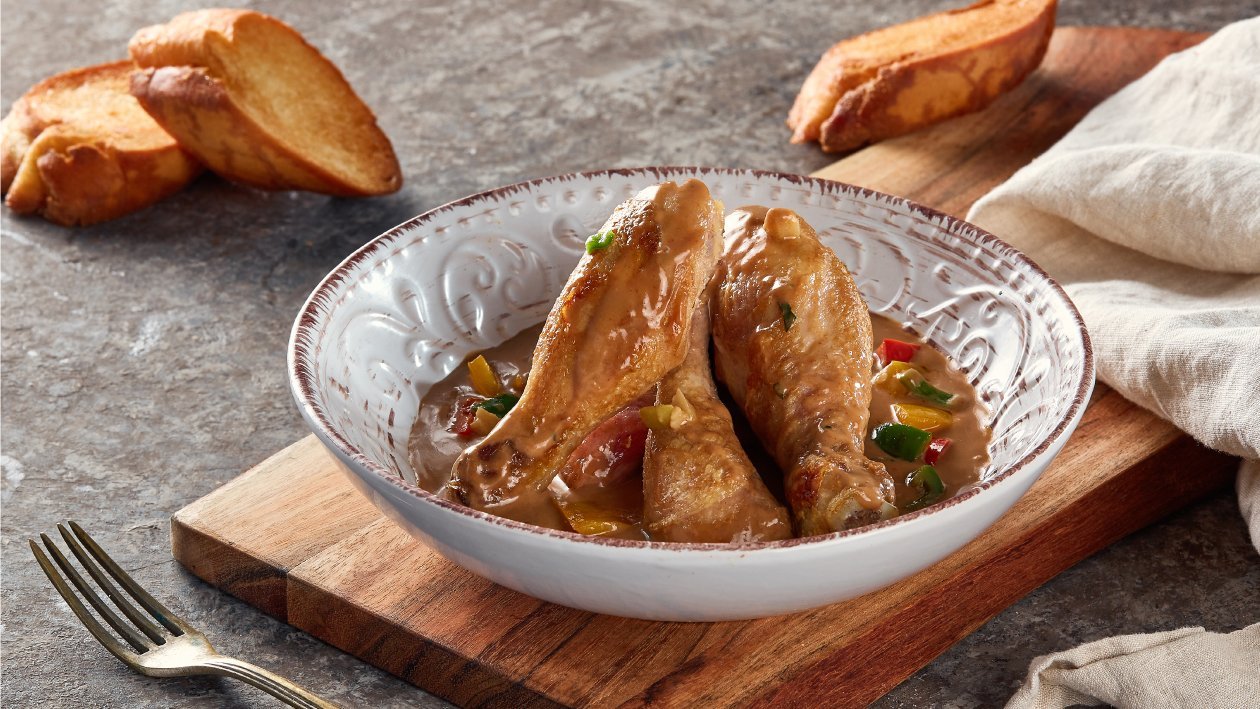 Ingredients
Preparation:
Chicken, drumsticks

30.0 pc

Red onion, slices

400.0 g

Capsicum, green, diced

200.0 g

Capsicum, red, diced

200.0 g

Capsicum, yellow, diced

200.0 g

Sundried tomatoes, sliced

400.0 g

Olives, green, sliced

150.0 g
Preparation
Preparation:

In a large cooking pot warm olive oil and butter over medium heat.
Add chicken drumsticks and cook a few minutes until brown colour. Remove chicken and set aside.
In the same cooking pot over low-medium heat sauté onion and capsicums, until onion is translucent and soft.
Add garlic and herbs sauté for 1 minutes. stirring often.
Add paprika and black pepper.
Add water, Knorr Demi Glace Base and return the chicken to the pot.
Add the sundried tomatoes and olives then cook for another 10 minutes or so, again stirring often.