Beef Bourguignon with Dried Fruits
Beef Bourguignon is a stew of meat slowly simmered in hearty brown sauce. This stove top stew is loaded with flavours and is easy to prepare. There's a reason this dish is a culinary cult-classic, and your guests will see and taste why.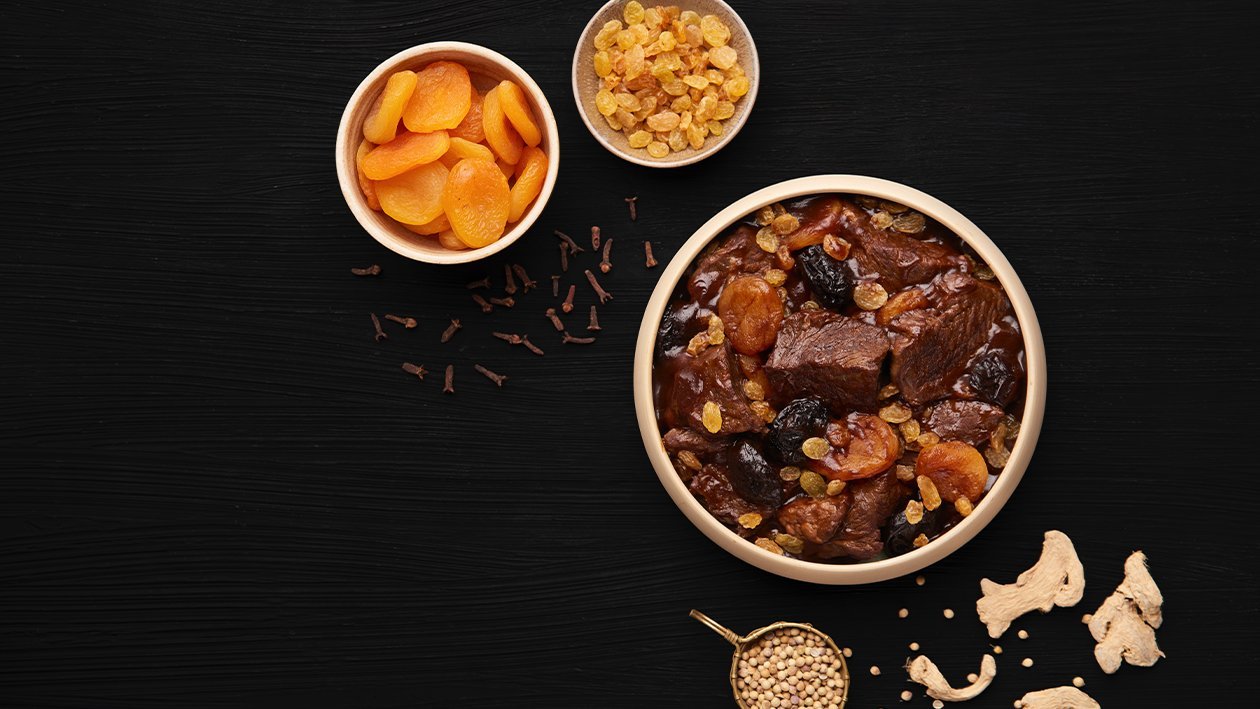 Ingredients
Beef Bourguignon With Dried Fruits:
Beef Cut into 1-inch cubes

2.0 kg

Onion, finely grated

400.0 g

Salt and black pepper

1.0 tbsp
Preparation
Beef Bourguignon With Dried Fruits:

In a large cooking pot warm olive oil over medium heat, add the beef pieces and cook for a few minutes until brown. Remove the beef and set aside.
In the same cooking pot over low-medium heat, sauté onion, carrot and dried fruits until onion is translucent and soft.
Add Arabic spices mix, salt, and black pepper, return beef to the stove and cook for another minute or so, again stirring often.
Add water, Knorr Demi Glace Base, simmer for 40 minutes, then add the cream and let it cook for extra 10 minutes.
Serve with steamed rice or toasted/grilled bread rubbed with garlic clove, and fresh green salad dressed with balsamic vinegar.