BBQ Patty Melt
Designed for professional chefs, check out this BBQ Patty Melt recipe: cooking instructions broken into components, full list of professional ingredients, chefs' preparation secrets. Master this recipe with products like: Hellmann's Real Mayonnaise.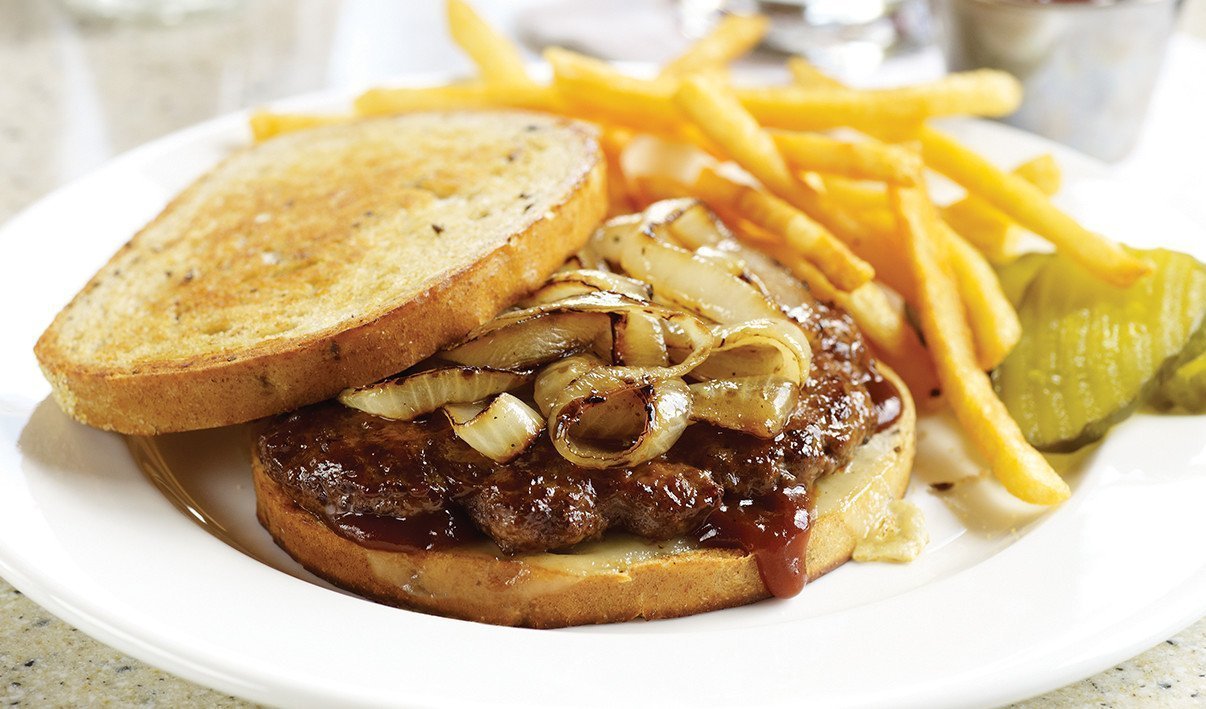 Ingredients
BBQ Patty Melt:
Ground beef patties

10.0 Each

BBQ sauce, of your choice

1.5 cup

Onions, sliced 1/2", sautéed

2.5 cup
Preparation
BBQ Patty Melt:

Grill or broil beef patties to desired doneness.
Spread bread evenly with BBQ sauce.
Top one slice of bread with cheese, beef patty and onions.
Top with the remaining slice of bread.
Spread outside of the sandwich evenly with Hellmann's Real Mayonnaise.
Griddle over medium heat, turning once, until the cheese melts.
Serve immediately.