Basbousa with Chocolate Sauce
Here is our take on everyone's favourite Middle Eastern cake, Basbousa. Crispy on the outside, with soft and delicious center. Your diners are bound to love these. Try them out on your Ramadan menu this season! View full recipe below.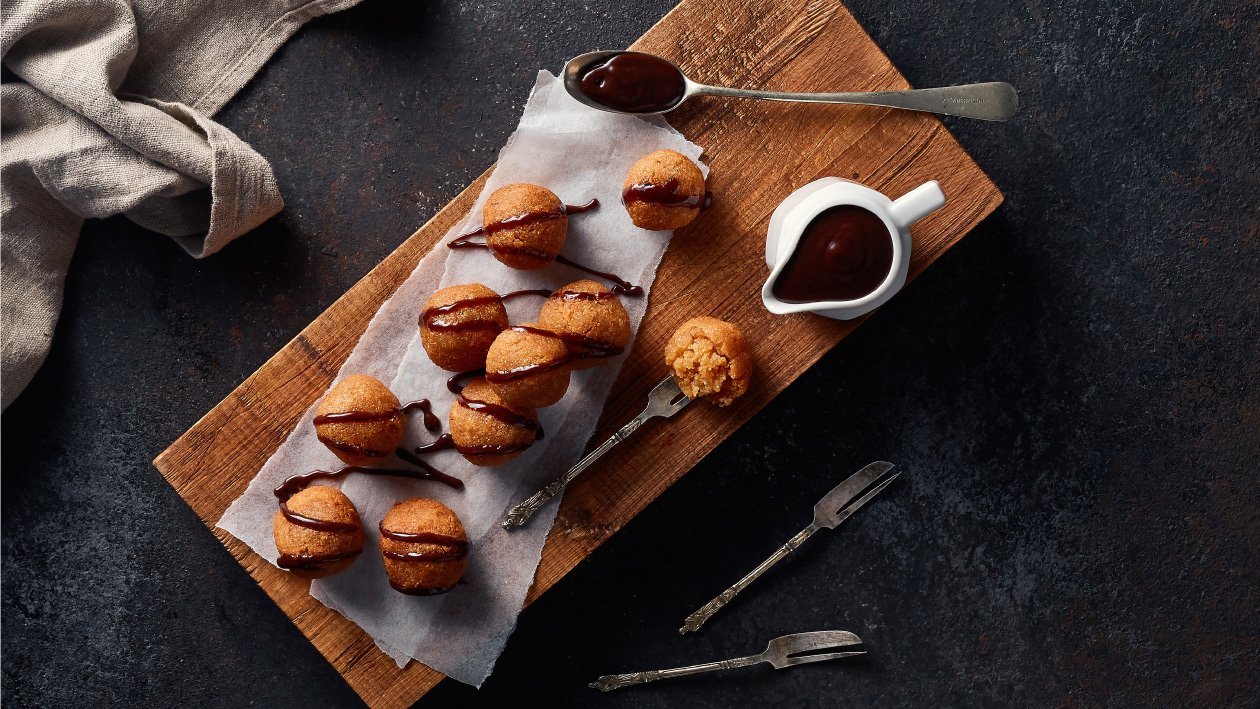 Ingredients
Basbousa Preparation:
Preparation
Basbousa Preparation:

Mix the semolina flour with vanilla, raisins and sugar. Then add the yoghurt and mix.
Add butter, then slowly add the milk until you form a firm dough.
Make small balls the size of walnuts, fry the balls at 160°C for 4 minutes, the balls will turn to golden brown color.
Remove from the fryer and place on kitchen towel to drain any extra oil.
Drizzle with Carte D'or Chocolate Topping before serving.