Banana Katayf and Strawberry Sauce
Try this Middle Eastern pancake, Katayef. With the yummy Carte D'or Strawberry Topping. Your diners are bound to love these. Try them out on your Ramadan menu this season! View full recipe below.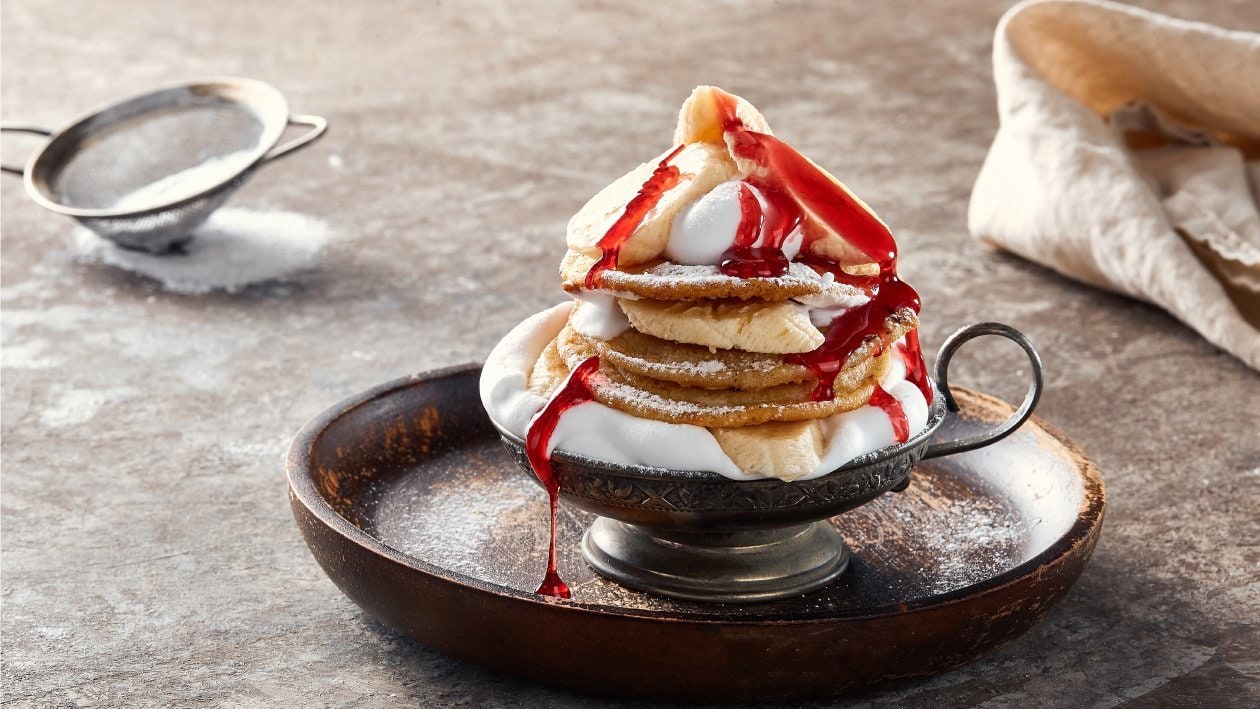 Preparation
Preparation:

In a non-stick pan melt the butter the sauté the Katayf for 2 minutes on each side.
On your serving plate put the first one then add the whipping cream and banana then drizzle with Carte D'or Strawberry Topping.
Then repeat with the 2nd one, to finish sprinkle the powder sugar using a sift and add couple of mint leaves.