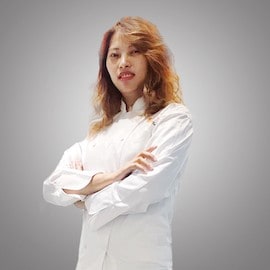 China - Shiqi Xu, Food Technology Expert
As the crisis unfolded what did it look like for the restaurant industry?
"At the end of January, all restaurants stored a lot of raw ingredients for Chinese New Year peak season. Then the quarantine policy started before Chinese New Year. Most restaurants had to sell their raw ingredients (like grocery stores), at cost or even very low price. During February, while people's focus was all on hospitals and fighting virus, some restaurant operators were offering free food to hospital doctors and nurses. While from March, some restaurants who have never offered delivery food service decided to change. They needed help to develop a quick service lunch menu."
Any tips on steps restaurants are taking as restrictions are lifted?
"Consuming more sanitizers to spray surfaces and wash hands. Everyone's body temperature has to be checked every 1-3 hour. If they are travelling back to work from another city, they have to stay quarantined for 14 days before they are allowed to start work. No contact service is the norm, there are shelves and desks set up at the entrance of each community or office building. Orders have to be placed on the shelf or desk. Then the delivery service staff give a phone call to their customers. Customers pick up their orders from the desk. No face to face contact is allowed."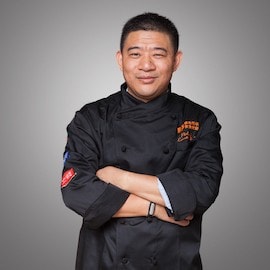 China - Executive Chef Philip Li
What advice would you offer restaurants as they resume operations?
"Be patient. Restaurants must reassure their customers of their food safety and sanitation. Reduce employee head counts on each shift. Build a transparent kitchen: kitchen area is visible to customers to rebuild their trust in food safety. Prepare emergency plan for epidemic situation. Strict control on raw ingredient procurement, final product quality assurance and tableware disinfection. Food traceability is a must."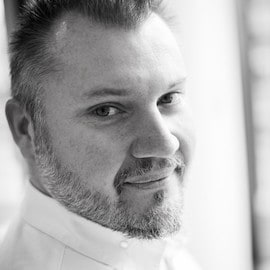 France - Executive Chef Cedric Lazarus
How is the industry managing this phase of the crisis?
"As of April our market in France is completely closed, restaurant, bars, hotel, school, office canteen ... only food stores, banks and some public services are open. Today only Elderly homes and hospitals are open, people eat individually in their rooms, they respect total confinement. For hospital staff, a formidable chain of solidarity is set up by some restaurants to deliver varied meals and allow them to eat at all hours of the day or night, in small teams of 3 or 4 people together, this practice to avoid the gathering of people at the cafe."
What are your thoughts as France plans for a reopening?
All of us will have to agree to work even harder to pay for this devastating crisis… everyone's versatility will be essential. Definitely the return to basics, as cooking at home with fresh and local products will continue after covid-19, the culinary education will need to adapt for the future... Transformation will be necessary as many current activities will no longer be options."
Lessons from the Middle East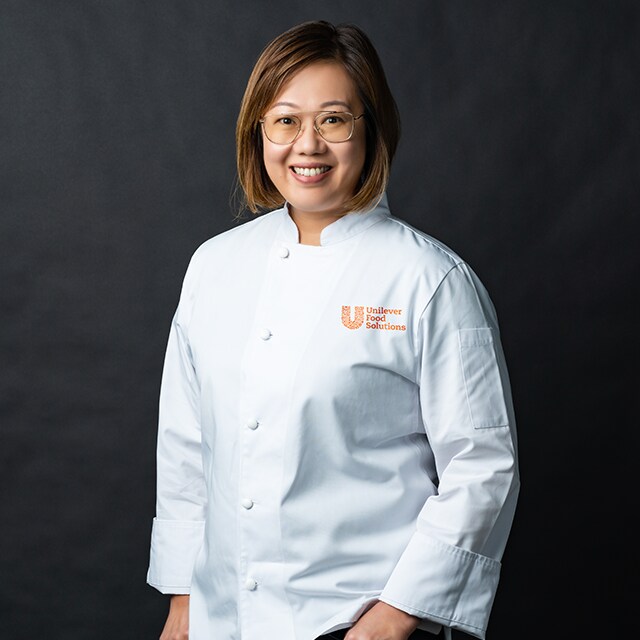 Middle East, Pakistan & Srilanka- Chef Joanne Limonaco
1 - What phase of the crisis is the Middle East in currently?  
The government announced last June 3 that offices can now operate at full capacity but still following social distancing guidelines as recommended per sector.  However, some private offices are still recommending for a percentage of their workforce to work from home or do shifting.
Even though UAE's cases are not yet in the single digits, the general population is confident with how the government is dealing with the virus in terms of prevention and treatment of those infected.
The F&B industry have been slowly getting back on its feet as they reopen. Unfortunately, we have been seeing news that a few establishments decided to not anymore or reduce the number of their branches
As of this writing, most of the F&B industry establishments are allowed to open.  This week, they are allowing pools to be used as well but under strict guidelines
Children below 12 and seniors are still not allowed inside the malls.
2 - What will the restaurant industry look like in July?
Still a huge shift to delivery and selling in home dining experiences. Re-selling of prepped food item to be cooked at home.  Now, in the UAE, burgers are the trend, but we feel that this would significantly expand to other dish platforms. Restaurant marketing communications will strongly emphasize on the safety of the diners.  They need to increase public confidence to dine out as in-house dining is still a huge factor in generating income for restaurants.
Restaurants will find ways on how to "personalize" this experience to set them apart in some way.  We continue to investigate examples from the east as they are ahead of many regions when it comes to reopening.  We have seen great examples in Singapore, Hong-Kong & Taiwan which are being discussed globally.
More streamlined menus as restaurants would want to operate efficiently in terms of cost and production.
Establishments encouraging pre bookings/ advance orders to control inventory and waste
In Dubai, most restaurants have changed their physical menus to laminated ones.  Some have switched to tablets, while others would have QR codes on the table where in the customers need to scan them to see the menu.
Social media and digital marketing become increasingly important as establishments shift focus when it comes to their operations.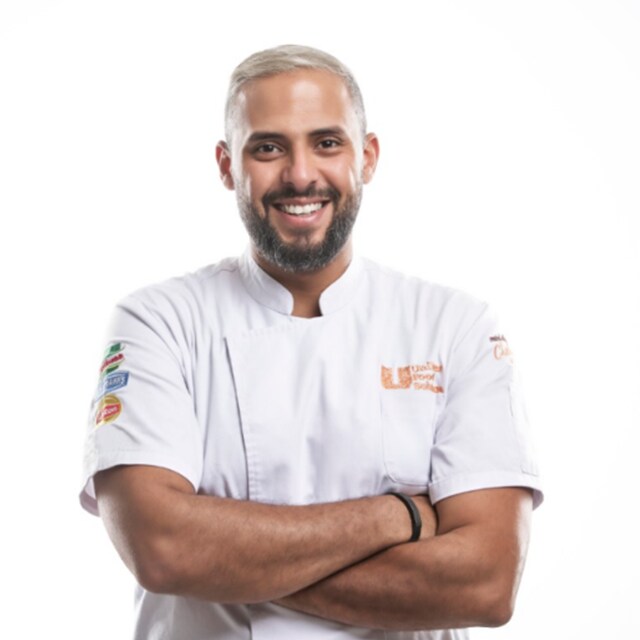 Egypt - Executive Chef Sherif Afifi
How is the industry managing this phase of the crisis?
The situation now in Egypt is not stable, corona virus cases are increasing, the situation is getting out of control.
Restaurants are suffering, they are not allowed to serve more than 25% of their dine in capacity, moreover that the consumer behavior is changing. People prefer eating home rather than eating out or even ordering food. Most of restaurants are minimizing their head count, as their sales is less than 30% of their initial sales forecasted for 2020.
Some outlets decided to shut down their operation and the rest are working with the minimum workforce. The catering business is suffering as well but not as much as restaurants. One of the less affected sectors is the homemade food online business in Egypt.

What will the restaurant industry look like in June in Egypt?
Uncertain, but according to the current givens, the government will ease the restrictions to release the impact on economy however the medical situation is expected to be worse.
The question here is "will people accept to eat and go out?!" I guess that they will not, they will keep being conservative. The trigger here is the virus spreading behavior, people feel relaxed when they see numbers are getting decreased which is not the case now.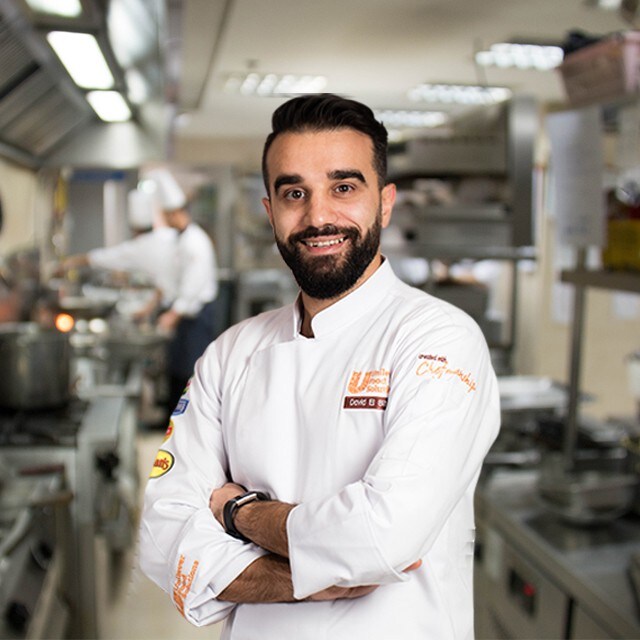 United Arab of Emirates- Executive Chef.David El Bittar
What phase of the crisis is United Arab of Emirates in currently?
The behavior of the consumer has changed not only because of the health and safety but because of the daily spent on food and or going out. Food Business owners and Chefs will have to shift their menu offerings and start thinking of other solution like delivery and catering to serve consumers staying home during weekend. Most of restaurants that have delivery services, now thinking differently regarding how to deliver food, in safe way plus in an exciting way ( packaging, build your own sandwich, grill your BBQ at home, master our steak au poivre at home).Even though I see Restaurants will start to launch cooking videos with their chefs so they can communicate with their customer, knowing that these ideas have already started in different countries, but I think it will be the new normal for the industry.
On the other hand, thinking local produce is a key now when creating menus plus less items on menus is the ways of healthy thinking to manage food cost… salt is money so food sitting on shelves will be delisted, especially in Egypt from my previous experiences most of the restaurants owners will end up with 200 menu items and this is because they always like to exceed their loyal customer's expectations by not removing popular items even if they sell it to one customer, but this will change for sure!
What will the restaurant industry look like?
Now, what I see recently that people are already bored and feeling depressed, so they started to go out and eat out, taking all the precautious and right measures to keep themselves safe ( I know from myself) I am personally going out but there is a BUT here I will chose the trusted places, the places that will show me the real care and the cleanliness of the place from the door outside until the service, so this is the main focus that restaurants will work on, building the trust with the customers by showing them physical proves like for examples digital videos from the kitchen how they operate or specific certifications from the hygiene company.


At the end of the day, as a global community committed to delighting guests and doing what we love, we will all get through this together.