Vegetable Lentil Kibbeh
Traditional Kibbeh but only with vegetables! Your customers will love these, especially the vegetarians. They are lighter and healthier. Perfect for your appetizer menu or Iftar buffet. View the recipe below!
Appetizer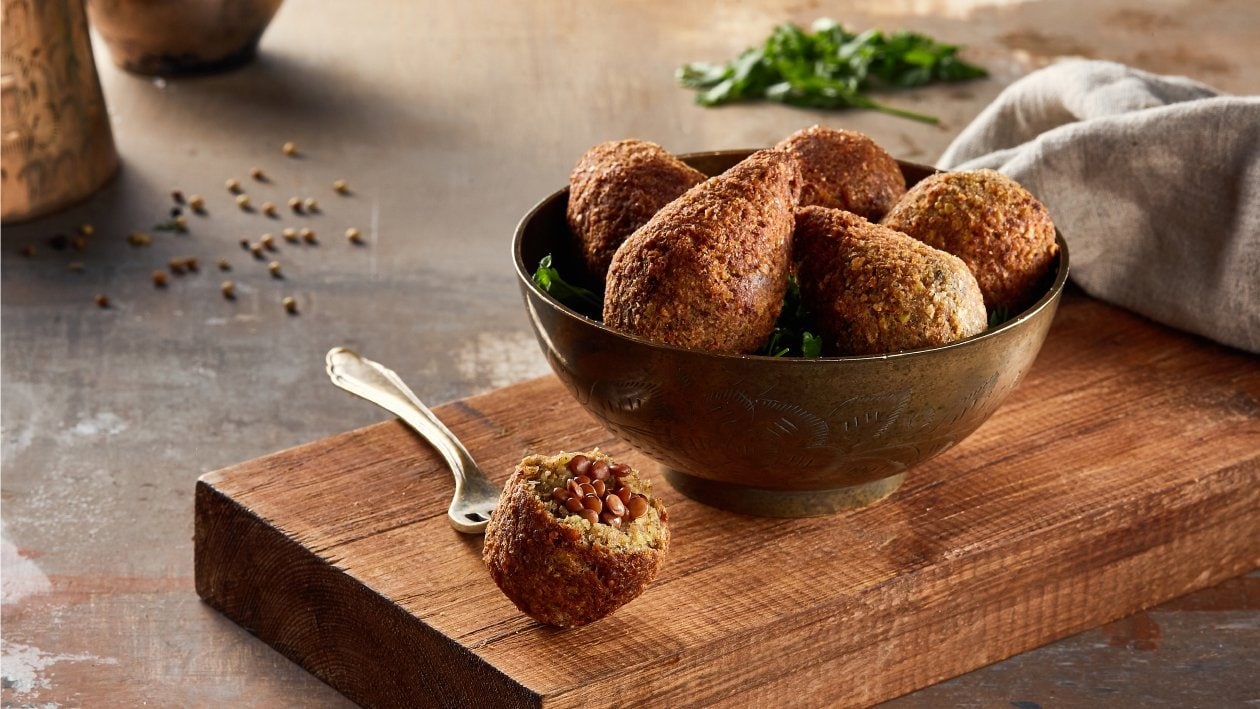 Ingredients
Kibbeh Preparation:
Green lentil, boiled and drained

200.0 g

Potatoes, boiled and peeled

150.0 g

Onion, finely grated

100.0 g

Coriander, dried and ground

3.0 g

Coriander, fresh, finely chopped

20.0 g

Green peppers cut into cubes

100.0 g
Preparation
Kibbeh Preparation:

In a food processor combine the lentils, boiled potatoes, chopped onions, ginger, bread crumbs, black peppers, cardamom, cumin, coriander seeds plus leaves. Knorr Far East Seasoningand Knorr Mashed Potato.
Blend everything very well.
Shape the mixture according to the authentic kibbeh shape.
Before closing, stuff the kibbeh with cooked lentil.
Deep fry at 170°C until golden and crispy.