Pomegranate Salad
Pomegranates are extremely healthy and can be used in savory and sweet dishes. For this salad, we used wholegrain mustard to emulsify the dressing and gives this recipe a perfect balance between the sweet of the pomegranate and sour of the vinegar. The key to healthy dishes in Ramada is variety of colour for fruits and vegetables.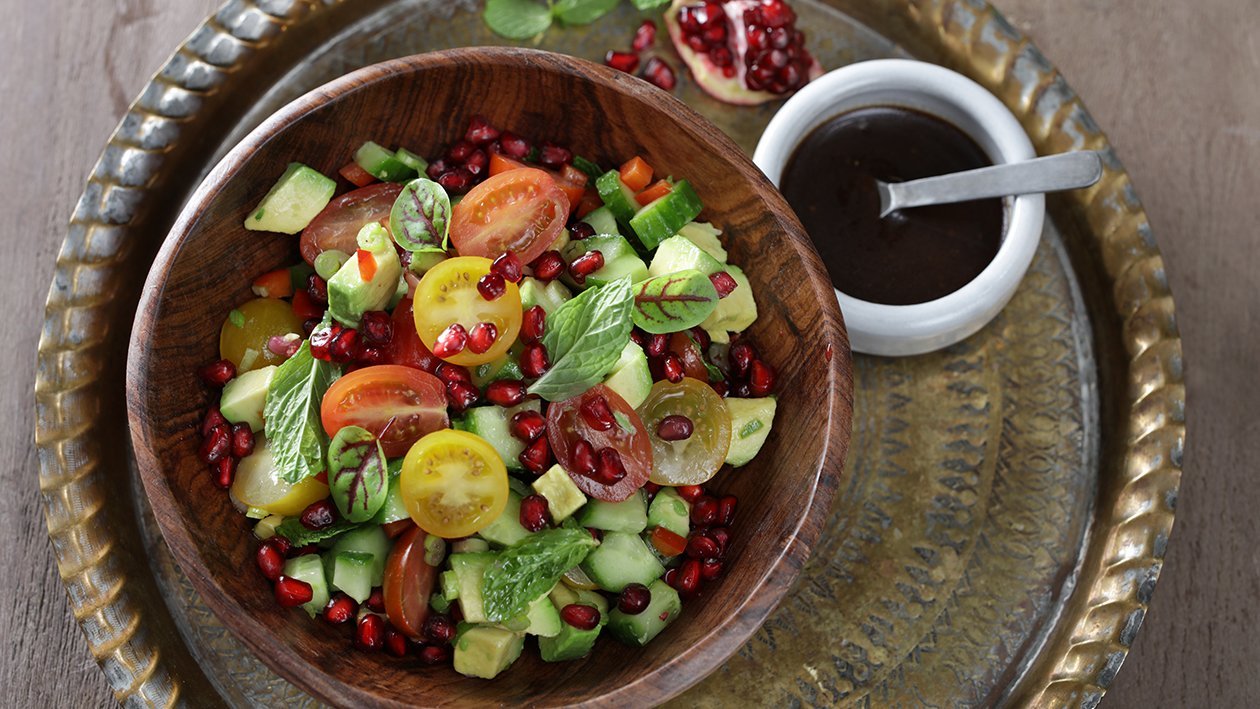 Ingredients
The Salads, Dressing and Plaiting:
Pomegranate seeds

400.0 g

Cherry tomatoes, halved

500.0 g

Yellow cherry tomatoes, chopped

500.0 g

Plumb tomatoes, chopped

1000.0 g

Green pepper, diced

250.0 g

Pomegranate molasses

40.0 g

White balsamic vinegar

50.0 ml

Zaatar leaves fresh

5.0 g
Preparation
The Salads, Dressing and Plaiting:

Toss all ingredients together in a bowl and set aside.
Blend all ingredients together and transfer to a squeeze bottle.
Dress the salad in a bowl and transfer to your plate, garnish with the leaves and the seeds.