Pharaoh Salad with Balady Crouton
Check out our take on one of the menu favorites across the world as we add an Egyptian twist to the staple Caesar Salad, transforming it into the Pharaoh Salad. Check the recipe here!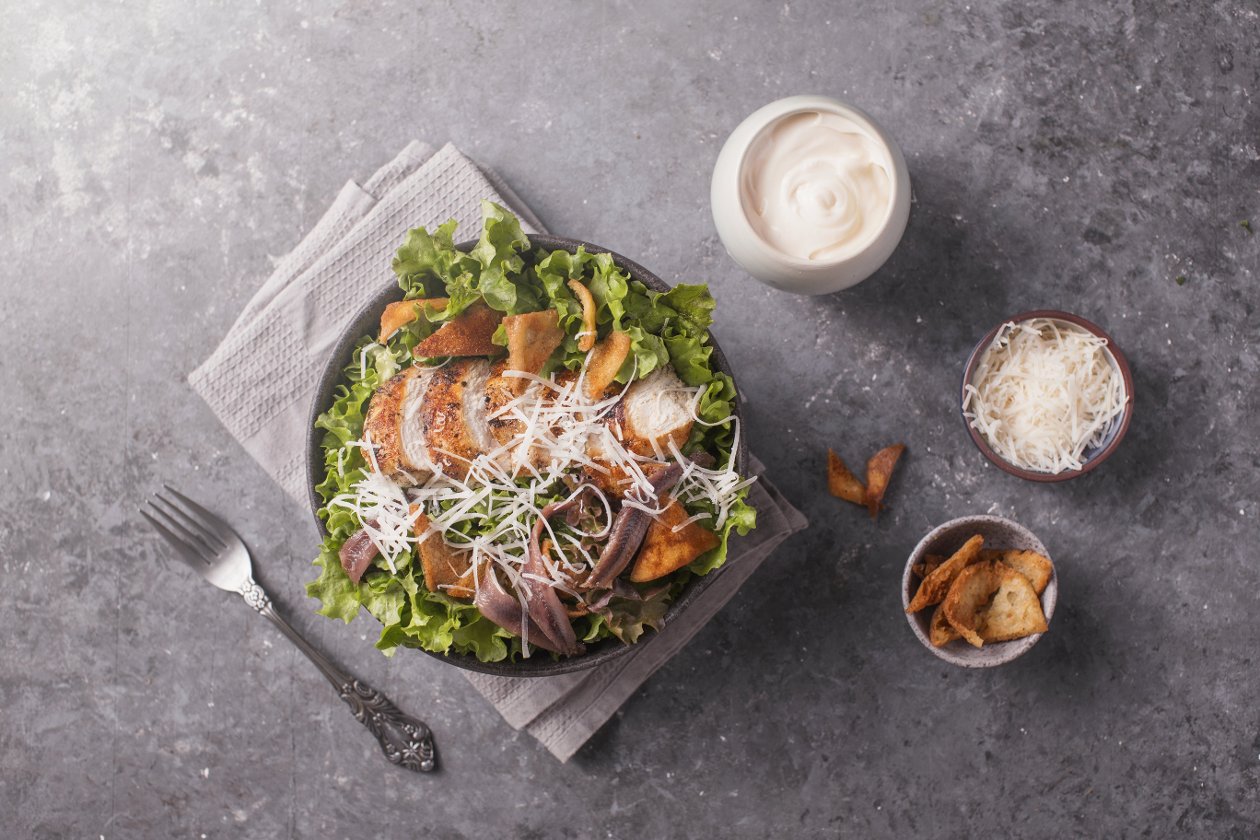 Ingredients
The Bread:
Balady bread cut into 2cm x 2cm

250.0 g
The Dressing:
Salad:
Roomy cheese, shredded

100.0 g

Grated Roomy cheese

80.0 g

Chopped grilled chicken

200.0 g

Freshly ground black pepper

3.0 g
Preparation
The Bread:

Preheat the oven to 180°C.
In a bowl mix the bread with olive oil, salt, black pepper, and garlic powder.
Bake in the oven for 5 minutes and check the bread, it must be crispy and golden.
Cool the heat down, then add it to the salad.

The Dressing:

Serve with dressing Hellmann's Magic Mayonnaise and shredded cheese.

Salad:

Mix the lettuce with the dressing and the cheese. Top it with chicken, anchovies, and croutons.
Serve it with more dressing and cheese.

Tip:

For a twist, you can add Yellow Mustard and Knorr Lime Seasoning to the dressing.