Oxtail and Feta Cheese Sambosek
Oxtail and feta cheese sambosek is a rich mix, hearty and so easy to make for your guests during this month! See recipe below.
Appetizer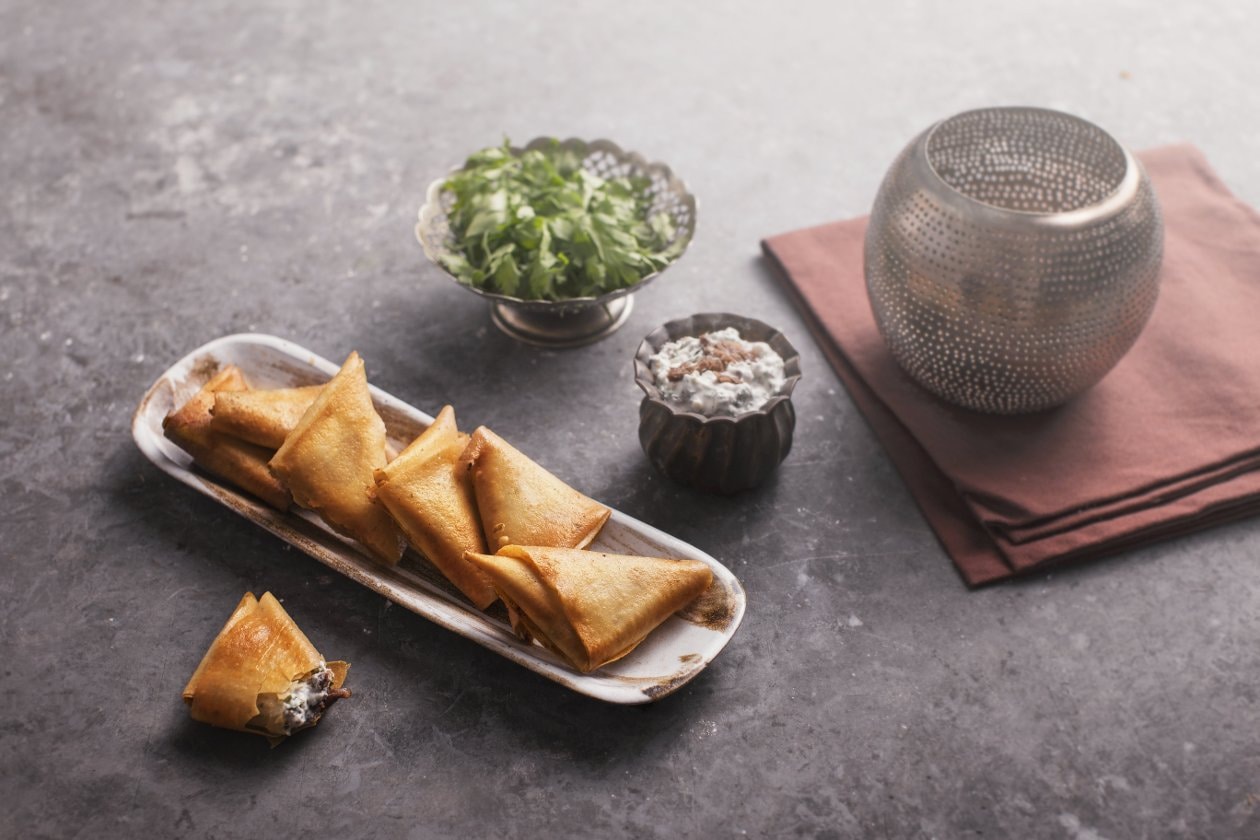 Ingredients
The Oxtail:
Assemble the Sambosek:
Pulled oxtail meat

150.0 g

Parsley fresh, chopped

5.0 g

Egg wash or water mixed with flour
Preparation
The Oxtail:

Preheat the oven to 190ºC.
Add Knorr Demi Glace Base to 2 liters of warm water on a medium heat and stir until boiling.
Put oxtails in a shallow baking dish, ideally a shallow round casserole (a 13-by-9-inch baking dish is fine too).
Sprinkle the oxtail liberally with salt and ground black pepper.
Scatter the bay leaves on top and pour in Knorr Demi Glace Base sauce to cover the meat up to 1/4 way up.
Cover the dish tightly with foil but make sure that the foil is not in contact with the meat.
Roast in the oven for 3 hours. The meat should be darkly bronzed and elastic, even sticky to the touch.
Use two forks to shred the meat.

Assemble the Sambosek:

On a cutting board, lay each of the sheets on single layer and put some of the pulled meat (don't over fill it).
Add some of the cheese crumbs and sprinkle the parsley along with little bit of the zest.
Then start folding the sheet to end up with tight triangle.
Use the tip of your finger dipped in water of egg wash to seal it.
In a fryer, heat up sunflower oil to 165ºC and cook it until it's golden brown.

Tip:

Fork tender is not good enough for oxtail. Press the meat with your finger—if it's bouncy it's not done. Very large oxtail piece may take up to four hours, however always remove the little pieces after three hours.