Koftet Roz with Potatoes
Koftet Roz with Potatoes is a purely Egyptian dish that is very delicious and can be an added value to your menu during Ramadan as it is so appealing to the taste of both adults and kids. Check out the recipe below.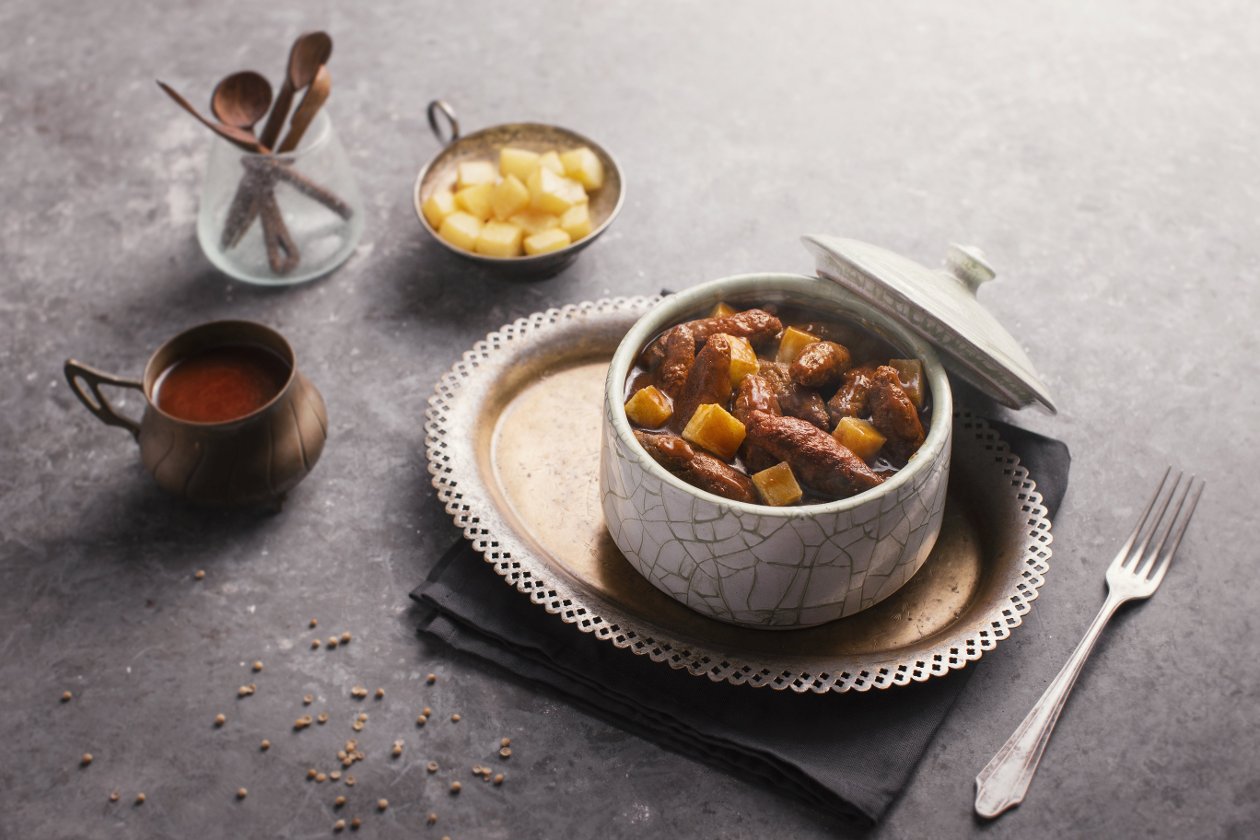 Ingredients
Method:
Koftet Roz, shaped to fingers 4 cm

1.0 kg
Preparation
Method:

Heat the frying oil to 160ºC and fry the Kofta.
In a large cooking pot add some oil and sauté the onion, then add the tomato paste, cumin, cinnamon powder, black pepper, Knorr Chicken Stock Powder and Knorr Demi Glace Base, then add the water.
Add the potato cubes and cook for 10 min.
Add the fried Kofta.
Before serving the dish, keep it simmering for 15 minutes, uncovered. Check if the potatoes are done.