Khalta Rice
Khalta rice is very popular in the Middle Easter region and from country to country you will find variations. Changes in spices, vegetable, dried fruits and nuts. You can prepare the rice with chicken or red meats. In this recipe we have used chicken livers with spices, nuts and raisins to complement this traditional rice. Here is the recipe.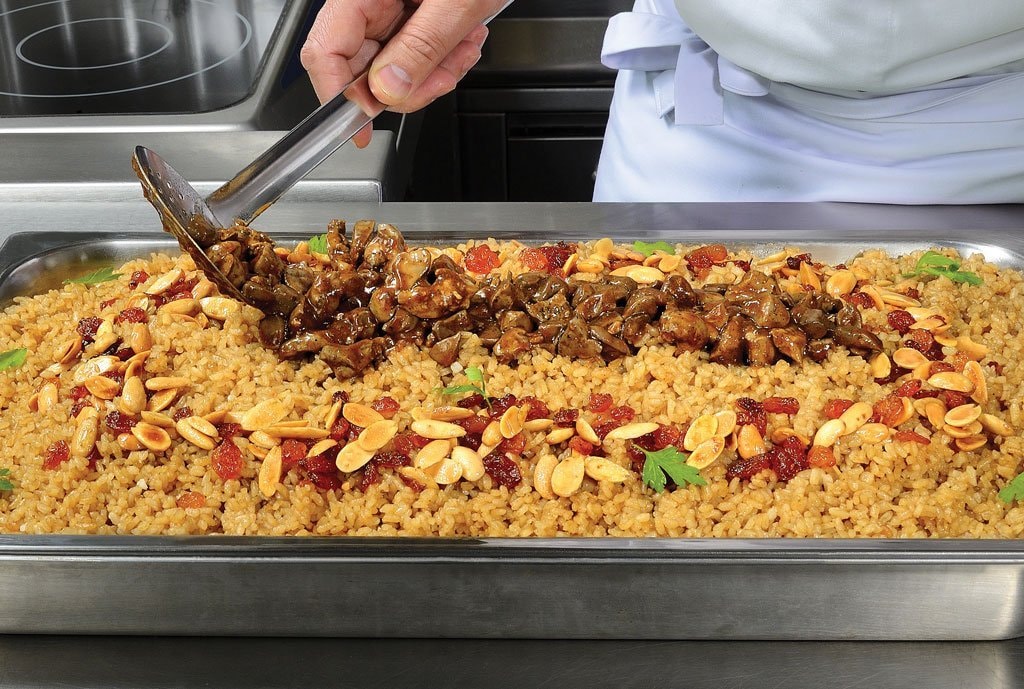 Ingredients
Method:
Egyptian Rice, washed, drained

1.0 kg

Coriander, dried and ground

15.0 g

Pistachios, finely crushed

5.0 g

Garlic cloves, crushed

10.0 g
Preparation
Method:

Put I liter of water in pot on fire till it boils then add Knorr Demi Glace and Knorr Beef Stock till boiling and keep it side.
Put oil and butter in pot on fire then add onion till color gets golden then the liver and gizzard till cooked.
Add the rice, stir it well then add Tomato Paste, then add dry coriander and salt and pepper black and nutmeg and stir well add all the nuts and stir well then add the stock ready from step one for 20 mints then reduce fire till cooked and serve it warm.