Dawood Basha
Your customers like meat balls? We guess they do, this recipe is extremely delicious using Knorr Demi-Glace to enhance the meaty flavor, Add this dish to Ramadan menu now.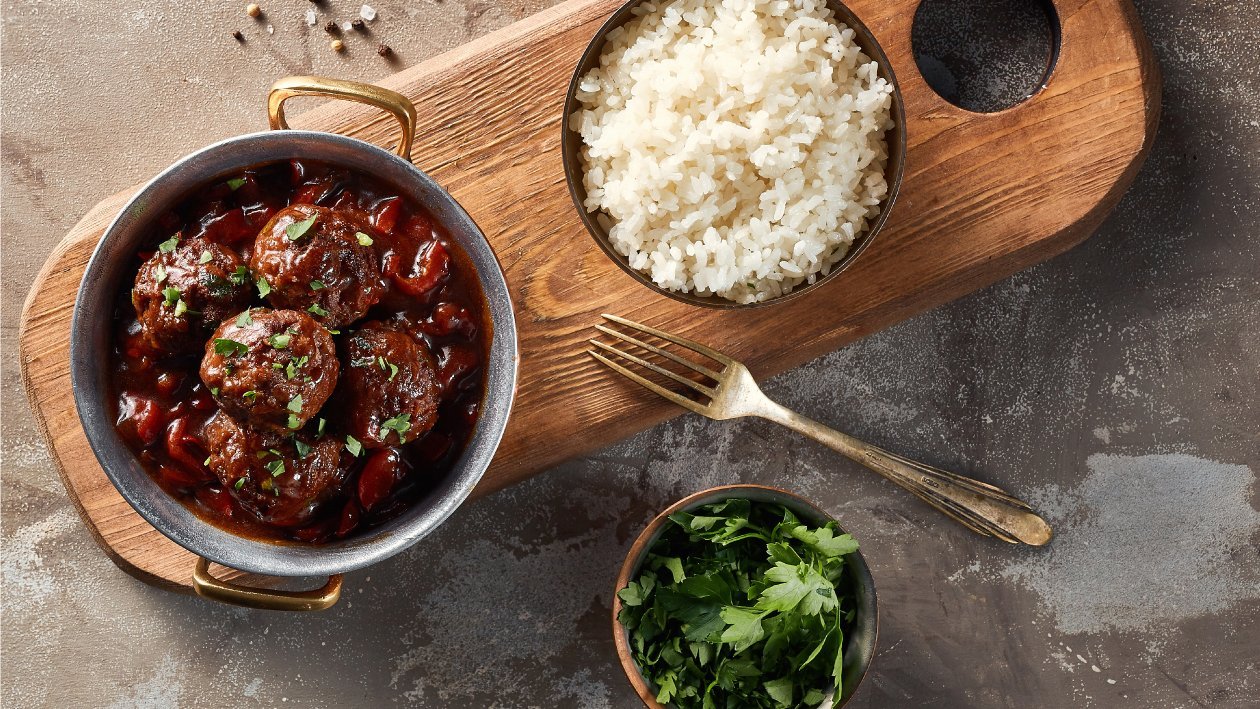 Ingredients
Preparation:
Spring coriander, chopped

20.0 g

Parsley fresh, chopped

20.0 g

Onion, finely grated

300.0 g

Potatoes, cut into small dice

500.0 g

Red peppers, chopped

300.0 g
Preparation
Preparation:

In a medium bowl add the eggs, milk, 15 g of garlic, spices and herbs mix it well then add the meat. Mix by hand to combine all the ingredients.
Using ice cream scoop make small balls and shape it by rolling it by hand.
Arrange it on a tray and bake it in the oven at 170 for 20 minutes.
In a large cooking pot warm olive oil over medium heat, add chicken pieces and cook a few minutes until brown color. Remove chicken and set aside. Meanwhile wash and chop coriander stems.
In a cooking pot over low-medium heat sauté onion, peppers and potatoes until onion is translucent and soft. Add garlic and chopped coriander stems fry for 1 minutes.
Add the tomato paste cook for a further 2 minutes, stirring often.
Add water, Knorr Demi Glace Base and reduce heat to a simmer, add the meat balls and allow to cook for 10 minutes.