Chicken Liver with Dried Fruits
Chicken liver is an all-time popular appetizer. We recommend preparing it with Knorr Demi-Glace Base, which makes the process very easy. The dried fruits bring character to the dish. View the full recipe below!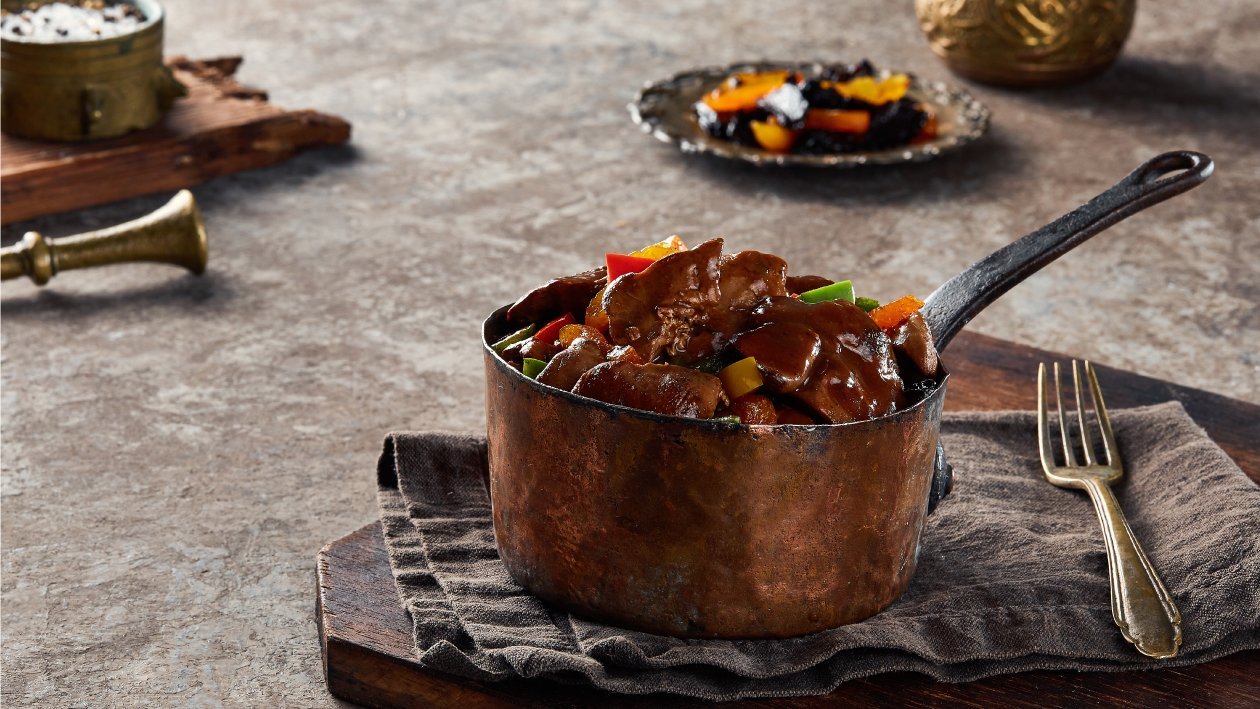 Ingredients
Preparation:
Onion, finely grated

100.0 g

Capsicum, green, diced

50.0 g

Capsicum, red, diced

50.0 g

Capsicum, yellow, diced

50.0 g

Prunes, dried, chopped

100.0 g

Garlic, thinly sliced

25.0 g

Coriander, fresh, finely chopped

10.0 g
Preparation
Preparation:

In a large cooking pot warm olive oil over medium heat, add chicken liver and cook it for a few minutes until browned
In the same cooking pot over low-medium heat, sauté onion, garlic, capsicums and dried fruits until onion is translucent and soft.
Add garlic and chopped coriander fry for 1 minutes. Add Knorr Dime Glace Base cook for a further 2 minutes, stirring often.
Add the water, paprika, cumin powder salt and black pepper, then add the vinegar and cook for another 7 minutes.