Chicken Kibbeh
Your customer will love this Kibbeh recipe with a twist. Perfect for your appetizer menu or Iftar buffet. View the recipe below!
Appetizer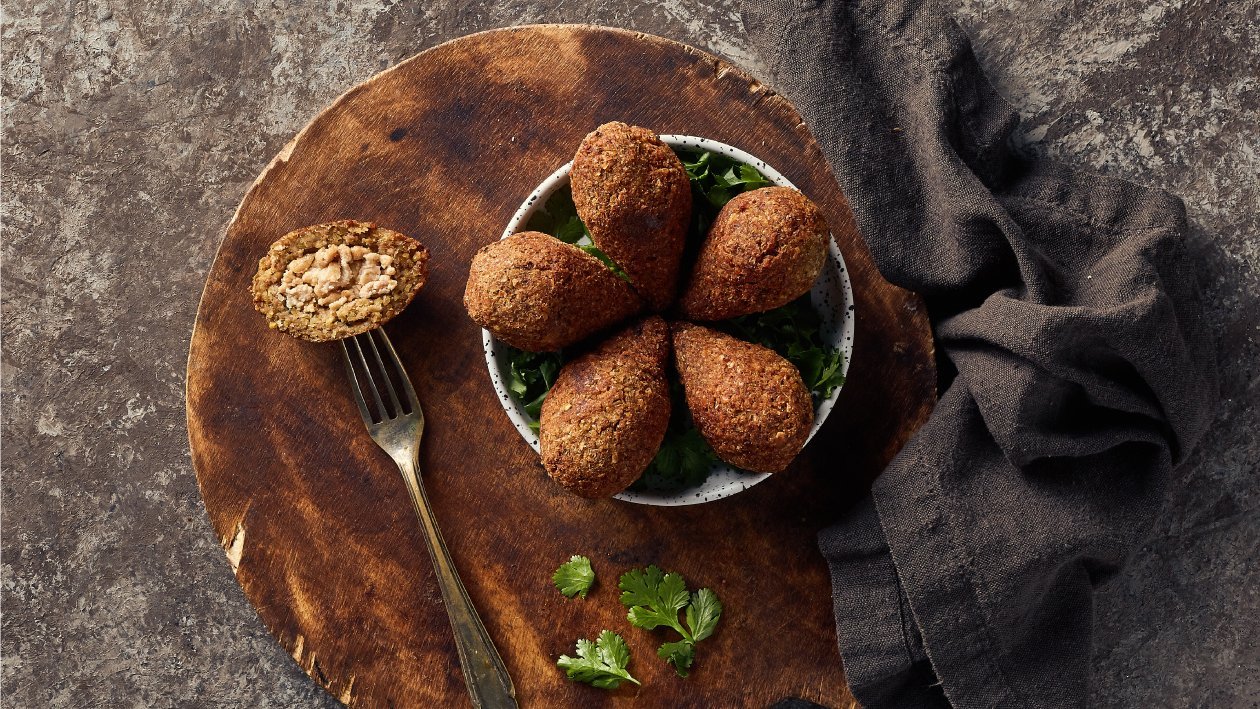 Ingredients
The Chicken Filling:
Chicken, breast, minced

200.0 g
The Kibbeh:
Onion, finely grated

100.0 g

Coriander seeds, crushed

3.0 g

Coriander, fresh, finely chopped

20.0 g
Preparation
The Chicken Filling:

In a pan put some oil and sauté the chicken mince for 3 minutes, season with Knorr Fareast Seasoning. Put the mince aside to cool down.

The Kibbeh:

In a food processor combine the chopped onion, ginger, bread crumbs, black peppers, cardamom, cumin, cinnamon, coriander seeds and leaves and Knorr Mashed Potato.
Mix the whole thing then form it into your desired shape. Stuff the kibbeh with the chicken mince, let it set in the fridge for 20 minutes.
Deep fry at 170°C.