Batata Muhamara
This Ramadan serve more profitable potato dishes by using Knorr Mashed Potatoes. Used in Muhamara to create a twist or in classic dishes like croquettes or cottage pie. Pomegranate molasses and walnuts complement the roasted capsicum in this recipe brilliantly.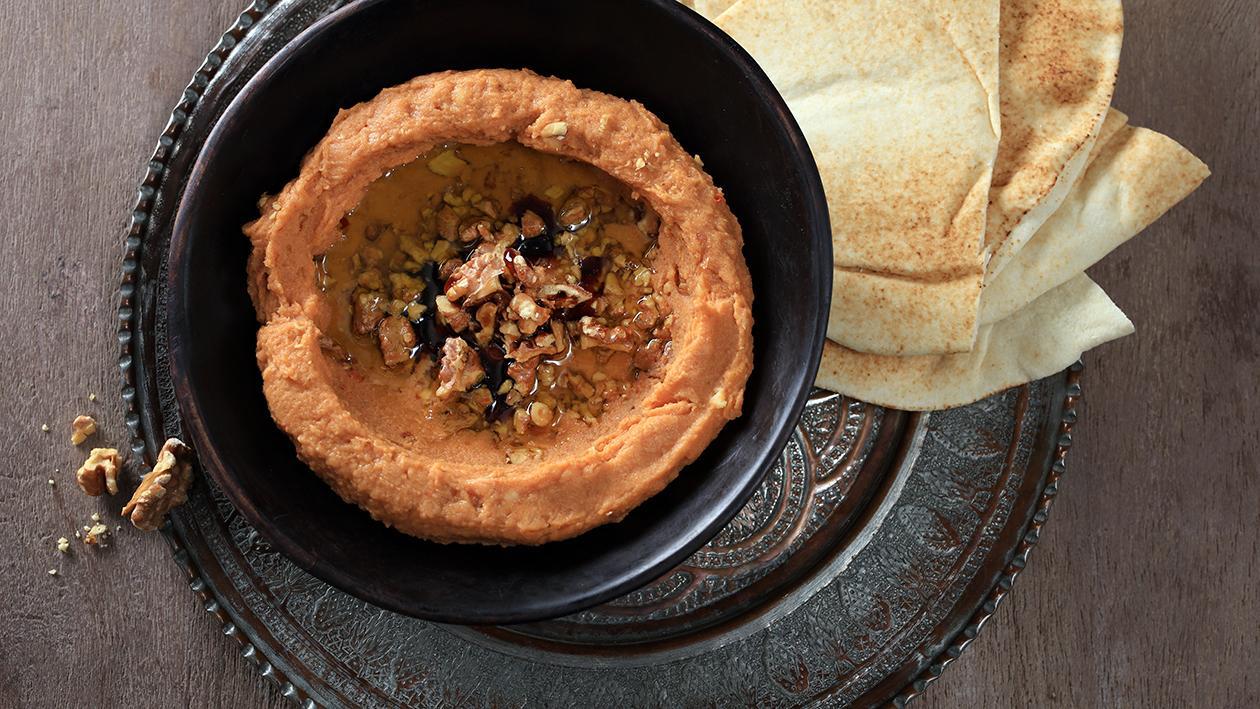 Ingredients
Preparation
Red pepper, roasted

200 g

Water for lime seasoning

50 ml

Pomegranate molasses

30 g
Presentation
Pinch of crushed black pepper

50 g

Walnuts, lightly toasted

100 g

Pomegranate molasses

50 g
Preparation
Preparation

Combine roasted capsicum, Knorr Lime Seasoning juice, cumin, salt, pomegranate molasses, shatta halabiyeh, olive oil and all but 2 of the walnuts in a food processor and purée until mostly smooth.
In a sauce pan boil the water, once boiled remove and add Knorr Mashed Potato while whisking to get a thick dough. Combine the mixtures of capsicum and potato over, mixed well.
Season to taste with salt and black pepper.

Presentation

Scrape spread into a bowl and make a well in the center with the back of a spoon, drizzle olive oil and pomegranate molasses. Crush the reserved walnuts between your fingers and sprinkle over the top.