To inspire a more sustainable food future, Knorr, in partnership with WWF, has selected 50 ingredients based on their taste, nutritional value and low environmental impact.
They include lesser-known varieties of grains, tubers, beans, sprouts, root vegetables, mushrooms, nuts, seeds and beans. They are the Future 50 Foods.
With the help of chefs like yourselves, we aim to bring these ingredients into the forefront. Why? Because of the 5,000 edibles crops on earth, we rely on just 12, as well as 5 animal species, for 75% of our food.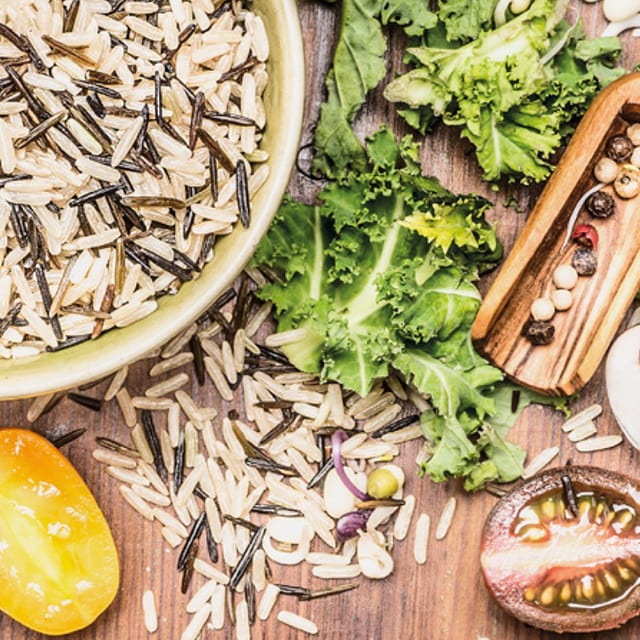 This situation limits access to nutrients and to the diversity of flavour that nature offers. The Future 50 Foods initiative aims to tackle this. More plants means more nutrients for the soil and healthier, more diverse diets for the population.

The Future 50 Foods were brought together to inspire diverse cooking. By offering a new array of ingredients, we're giving you the opportunity to expand your menus and introduce diners to new and exciting flavours. Here's just a few:

There are dozens of varieties of lentils, all with slightly different earthy, peppery or sweet flavours. Puy lentils keep their shape and texture after cooking and are often served with fish or roasted vegetables. Red and yellow lentils dissolve into a rich purée and are delicious mixed into stews, curries and soups. All lentils are simple to cook; pre-soak if necessary, then boil in water or stock/broth for 15 to 20 minutes for whole lentils and 5 to 7 minutes for split lentils.

Well suited to resist changes in climate, okra is among the most heat- and drought-resistant vegetables in the world. It contains antioxidants, including beta-carotene. Okra can be steamed, stir-fried or grilled and pairs well with strong, spicy flavours and seasonings.

Cilembu Sweet Potatoes have a very distinctive aroma and sweet taste with a sugary, honey-like glaze. Not just a culinary delicacy, the Cilembu is also a valuable source of several essential nutrients, including vitamins A, C, E and manganese making it highly sought after for its flavour and nutritional value.

Start embracing the Future 50 ingredients by showing your guests what a more diverse, sustainable & nutritious food future can look like!