Smoked Lentil Soup
Lentils are high in protein and do wonders in this traditional Ramadan soup. We added a twist to this soup to surprise your guests. Check out the full recipe below!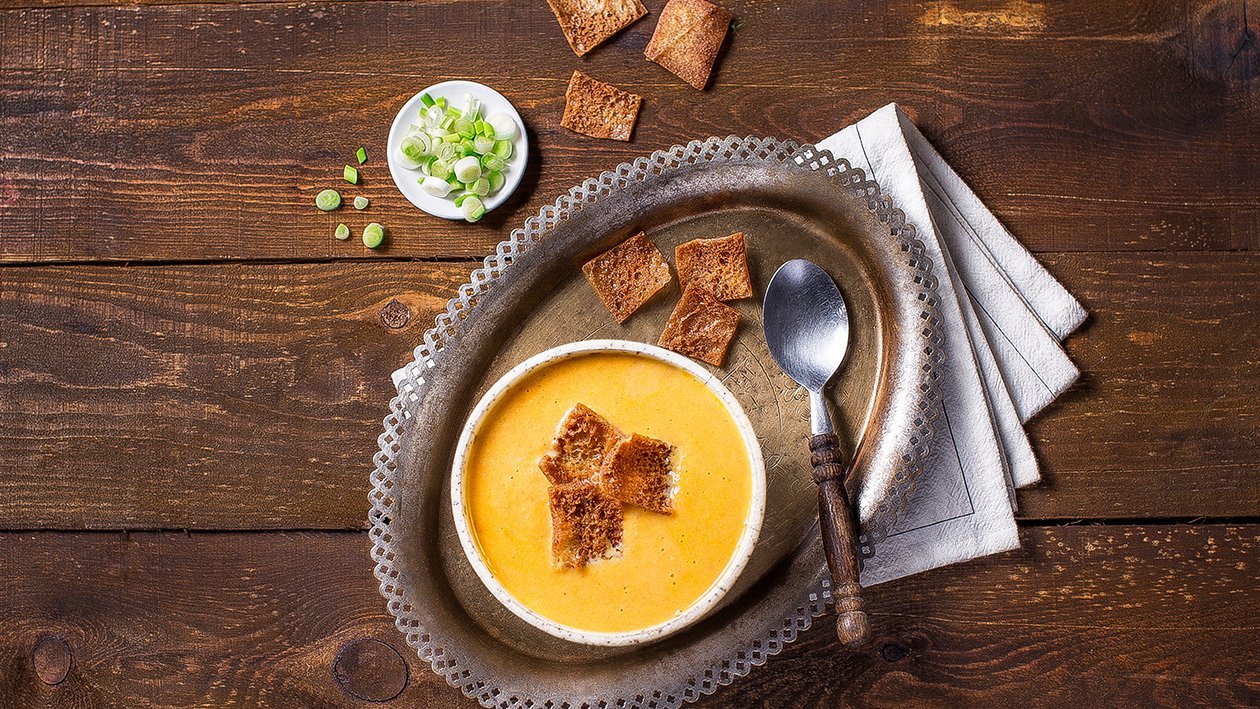 Ingredients
Soup Preparation:
Preparation
Soup Preparation:

On a stove on top heat, place a large pot and put wood chips in the bottom. Smoke the tomatoes, garlic, onions, garlic cloves for 15 minutes covered.
In a stock pot, bring water to boil then add Knorr Chicken Stock Powder. Add the smoked veggies and cook for 8 minutes then add the lentils and spices.
In a sauté pan, heat up the butter and sauté the garlic to golden brown colour then add to the soup.
Using an immersion Blender, puree the soup and serve.