Beef Shawarma
This Beef Shawarma recipe incorporates traditional ingredients with a special twist for epic flavour. Learn more & view our recipe below!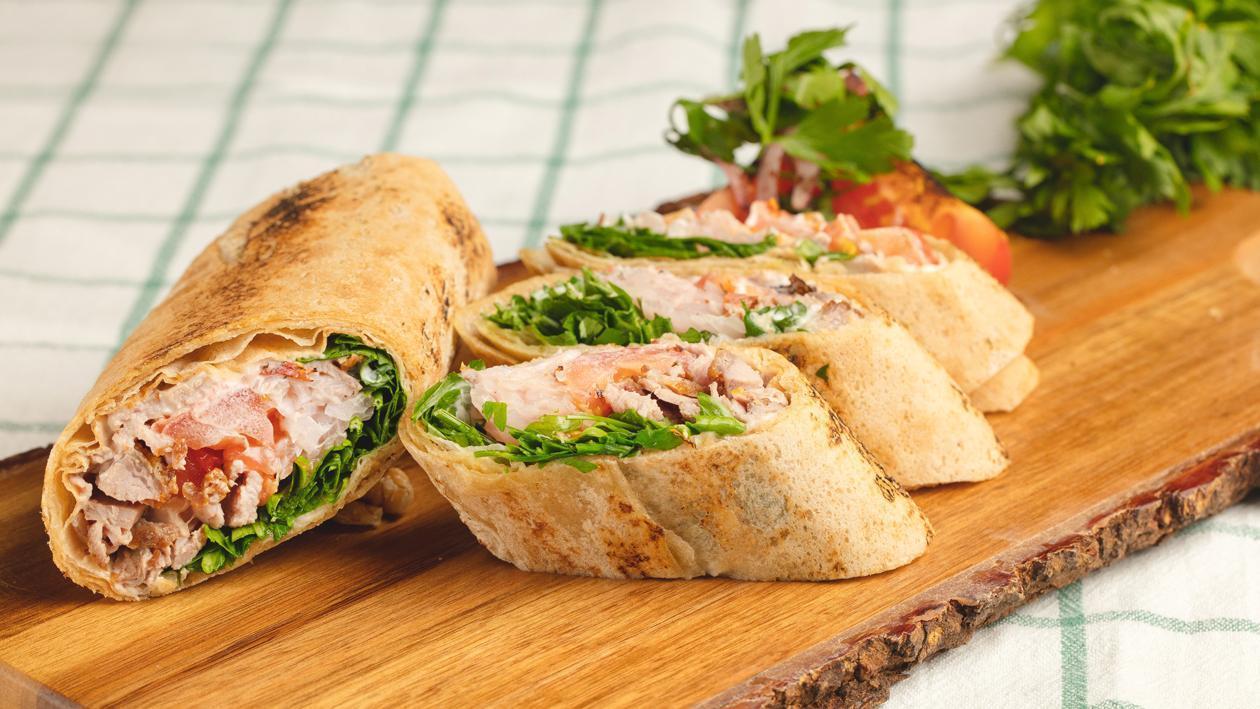 Ingredients
For Beef Shawarma:
Beef, topside or silverside

24 kg

Knorr Beef Shawarma Marinade (6x750g)

750 g
For sandwiches filling:
Parsley, leaves only, no stems, chopped

2 kg
Preparation
For Beef Shawarma:

For the marinade, butterfly the beef and fat, set aside.
Blend all the marinade ingredients together and marinate the beef and fat.
Skewer the beef, with half the fat in between, on the Shawarma stick. Finish by placing the rest of the fat on top of the beef. Wrap with plastic and marinate for 4-6 hours in the fridge till the beef meat becomes white and resembles milk fed veal.
Cook the beef on the Shawarma machine for 45 minutes. Then the first Shawarma can be made. Carve the first layers, and cook and carve layer by layer.

For sandwiches filling:

Open the Arabic breads and add 2 -3 tomatoes, 100g sliced beef (per sandwich), parsley, onions, and drizzle with some tahina.
Wrap tightly with paper and serve.